An App to Empower Your Employees
1 in 5 U.S. adults face a mental health condition and 78% of employees miss work because of mental health concerns. Nobu can help.
Nobu offers programming created especially for and with the unique needs of first responders in mind.
Nobu offers employees an on-demand mental health resource and gives companies real-time insights.
Nobu is a trusted, top quality partner for EAPS to offer or supplement your broader solution set.
An App to Support Your Employees' Wellbeing
Your employees are already experiencing adverse mental health effects. In a recent survey, 80% of employed adults said they've recently experienced anxiety and 67% said they experienced depression. Another 68% said they're stressed.
Over 80% of employees treated for mental illness reported improved levels of work efficacy and satisfaction. Nobu helps them handle their mental health so that they can be happier, healthier and more productive in their lives.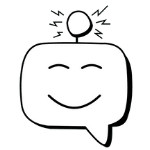 Investing in Employee Wellness Pays Off
Not only do employees who receive treatment and resources for mental health report being more productive and happier at work, investing in mental health pays dividends in retaining employees, reducing turnover costs and overall productivity.
In a competitive labor market,
employers are now expected to offer additional benefits that cover mental health-related concerns.

In a recent survey, 74% of employed adults said they expected their employer to provide mental health resources.
Get Insights Into Employee Wellness Trends.
Nobu offers business leaders insights into their employees' overall wellness and use trends on the app. Data is anonymized — we never share individual user's information — but you will be able to see trends for your overall team in an easy-to-use dashboard.