10 Famous Celebrities Open Up About Depression
By Jenni Jacobsen, LSW on July 27, 2021
Depression is more common than you may think. In a given year among U.S. adults:
7% will have a depressive episode 
13% of those aged 18 to 25 will have a depressive episode
4.5% of American adults will have a depressive episode that severely impairs them, making performing at work and caring for themselves and their families difficult.
While it may seem like celebrities with flourishing careers would be immune to depression, anyone can fall victim to mental health conditions. These ten celebrities have opened up with the public about their depression to encourage other people to get the help they need.
1. Demi Lovato
Disney superstar Demi Lovato has lived with depression, episodes of bipolar disorder, bulimia and addiction. She's also had multiple stays in inpatient treatment centers. Throughout her struggles, she managed to star in multiple television shows, produce hit singles and platinum records, and headlined world tours. Lovato has used her platform to support her fans in similar situations: she became a spokeswoman for the "Be Vocal" campaign surrounding mental health in 2017 and worked on documentaries and a book about her mental health journey. 
2. Jim Carrey 
In 2004, comedian Jim Carrey disclosed that he had seen a psychiatrist and taken Prozac to manage his symptoms of depression. Carrey has described his depression as a "low-level despair" but saw a light at the end. His depression may have improved significantly in recent years so that it no longer "immerses him and drowns him." Carrey has admitted to struggling with depression for years, but he may be in a better place now after receiving help. 
3. Angelina Jolie 
Angelina Jolie has described her depression as a teenager. According to Jolie, she struggled with the culture in Los Angeles, calling herself "destructive." Jolie points to her humanitarian work as the thing that helped her understand herself better, which may have been an outlet for her depression. 
4. Kristen Bell
Actress Kristen Bell has talked about her family's history with depression: her mother told her about it during Kristen's teenage years. According to her mom, depression was believed to come from a serotonin imbalance in the family.
Kirsten began taking medication for depression and still takes it to this day. As a mental health advocate, she's gone on record saying she feels absolutely no shame in taking her medication.  
5. Ellen DeGeneres
Talk show personality Ellen DeGeneres is no stranger to depression. In 2018, she talked about judgment and attacks she received from the public for coming out as a lesbian, describing a sense of shame, a lack of confidence, and depressive symptoms. She has since learned to become more confident in her honesty, which she thinks helped her situation. 
6. Taraji P. Henson
Actress and producer Taraji P. Henson is known for her role in the T.V. drama Empire and as a leading mental health advocate among celebrities. In 2018, she began The Boris Lawrence Henson Foundation to address the stigma surrounding mental illness in the Black community. Henson has also shared that she works with a therapist who teaches her skills to use when she's struggling. 
7. Adele
Singer Adele underwent her own journey with depression after the birth of her son. Her postpartum depression involved feeling guilt and low self-esteem as she adjusted to the demands of parenting. Foregoing traditional methods like seeking therapy or taking medications, Adele preferred to talk to friends who had similar struggles. She found solace in this social support and took time to relax and enjoy quiet afternoons on her own. 
8. Dwayne "The Rock" Johnson 
Dwayne "The Rock" Johnson is often seen as tough and infallible, but he has spoken out to remind fans that depression does not discriminate. Johnson saved his mother from an attempted suicide in his teen years, which sent him into his own battle against depression. He has learned that it is important for people, especially men, to open up and talk to someone when they are depressed, to remind them they are not alone. 
9. Lady Gaga
Lady Gaga started the Born This Way Foundation nonprofit, which helps disadvantaged teens, because of her own struggles with depression. In an interview, she attested to living with anxiety and depression her entire life and still struggling today. She hopes to send the message that humans were meant to have deep feelings, not to feel shallow and disconnected from each other. 
10. Michael Phelps 
Olympian Michael Phelps has advocated that professional help is essential for anyone struggling with depression. He has opened up about his own struggles with the mental health condition, calling it especially problematic during October and November. Phelps has shared that when he struggles with a bout of depression, he becomes "dark and moody" and can be "set off" by a single comment. He copes through early morning workouts, quiet time for journaling, and affirmations. 
We're All Fighting Our Own Battles
This list could be much longer: many people, celebrities included, have experienced a mental health condition like depression. Regardless of someone's profession or how gilded or happy their life may seem, strangers often face battles like yours.
If you are living with depression, there is no shame in seeking help. While some people may prefer in-person services with a counselor or therapist, others may benefit from using apps to treat mental health conditions from the comfort of home. 
Created by experts at Advanced Recovery Systems, the Nobu app offers evidence-based mental health support. Users can complete clinical assessments, review hundreds of lessons, practice mindfulness, and create and track mental health goals. Users can also receive online addiction or mental health counseling with a licensed therapist for an additional cost, often covered by insurance.
Download Nobu on the App Store or Google Play store to get started.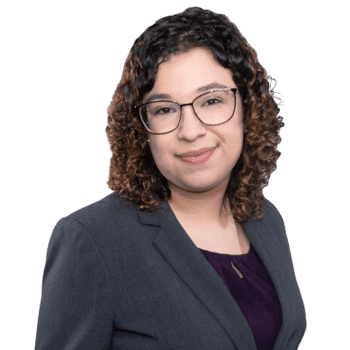 Edited by – Melissa Carmona
As the content manager at Advanced Recovery Systems, Melissa Carmona puts years of writing and editing experience to work helping people understand substance abuse, addiction and mental health disorders. Melissa is a Florida State University graduate… Read more.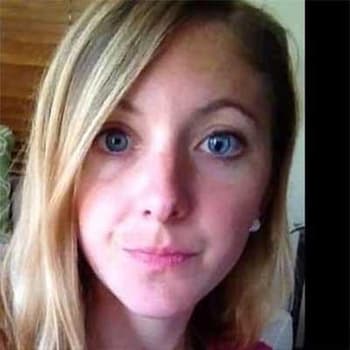 Written by – Jenni Jacobsen, LSW
Jenni Jacobsen is a licensed social worker through the Ohio Counselor, Social Worker and Marriage and Family Therapist Board. She has seven years of experience working in the social work field, working with clients with addiction-related and mental health… Read more.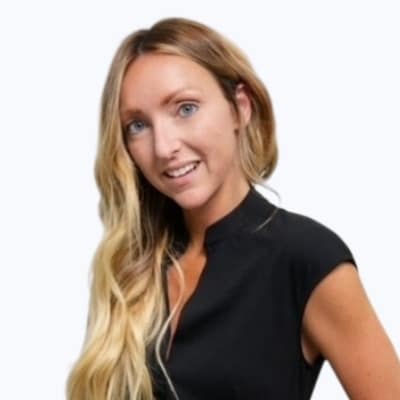 Medically Reviewed by – Dr. Angela Phillips
Angela is a licensed therapist and clinical researcher, and has worked in public, private, government, and not-for-profit organizations, across clinical and research-oriented roles. Angela's clinical and research experience has included suicide prevention, cognitive behavioral… Read more.