Nobu is your partner in wellness and building positive mental health habits.
Your mental health matters. And now, more than ever, people are feeling stressed, anxious and depressed. These feelings can throw off your sleep cycle, zap your motivation or just make you feel less present for your life. Learning how to recognize these symptoms and how to handle them when they come up helps you create a happier and healthier life.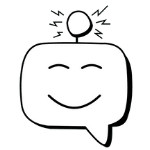 The Nobu Bot can guide you through the app and give you the skills you need to face everyday challenges.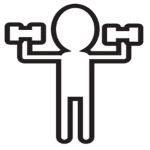 Set goals and track your progress over time
Choose from one of our recommended goals or create your own.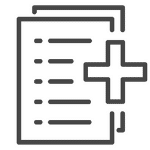 Industry-standard clinical assessments
Take industry-standard clinical assessments for mental health conditions.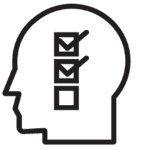 Our library of lessons includes 100s of hours of content from experts in the mental health field.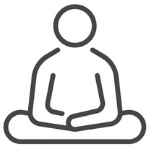 Learn and practice mindfulness techniques like yoga, meditation, breathing exercises and more.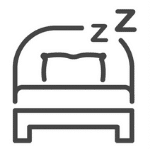 Use sleep sounds to help calm your mind and get ready for sleep.
Journaling & mood tracking
Reflect on your day and your overall wellness using the journal feature.
Schedule online therapy sessions with licensed therapists
A safe, secure place to talk to a licensed therapist about mental health or addiction issues.
Your Messages is a secure, confidential way to communicate with your therapist or a certified specialist who can help.
We take your privacy and security seriously. Nobu is a secure, stigma-free platform that is fully HIPAA-compliant. Read more about our privacy policy.
Nobu is a secure, easy-to-use app that is backed by proven strategies and techniques to address mental health symptoms and improve overall wellness.
Define your journey or use AI-powered recommendations to find the content and lessons most useful to you.

Set goals and track your progress, using daily guidance, clinical assessments and other tools in the app.

Content developed by physicians and mental health experts using the principles of cognitive behavioral therapy (CBT), mindfulness, meditation and other strategies that have been shown to provide effective relief for mental health symptoms.

Access to evidence-based treatment and personalized care from a licensed therapist when needed.