Pros and Cons of TMS Therapy
Transcranial magnetic stimulation (TMS) is a treatment method used to address neurological and mental health disorders. TMS has been approved since 2008 to treat depression, and it has a proven success rate and minimal side effects. In recent years, the FDA approved it to treat additional disorders, and research is currently exploring many other treatment purposes.
What Is Transcranial Magnetic Stimulation (TMS) Therapy?
Patients receive TMS in an outpatient setting, such as at a clinic, doctor's office or hospital. During a TMS treatment, the patient wears an insulated coil on the head. The coil transmits a series of electromagnetic pulses through the skull, and these pulses stimulate targeted nerve cells in the brain to release neurotransmitters. TMS treatment is highly accurate and minimally affects the areas of the brain not targeted by the pulses.
TMS is non-invasive and non-systemic. This means patients do not have to ingest anything orally, and nothing is circulated through the body in the bloodstream. It also means that patients do not receive:
Surgery

Anesthesia

Sedation
TMS treatments can vary based on the specific brand of equipment used, patient and condition being treated. Some ways TMS can vary include:
Types of coils used

Location in the brain that is stimulated

Variations in frequency, intensity, number and speed of pulses
What Is TMS Treatment Like?
TMS treatments are done in an outpatient setting. Patients do not need to stay overnight and can safely drive home after the treatment session. A doctor oversees the treatment for each patient, but a trained TMS technician often conducts the actual treatment sessions.
Before the first treatment session, each patient goes through an important intake process. This intake process ensures the patient's safety and allows the patient to receive the most accurate and appropriate TMS treatment.
During this intake, the doctor or TMS technician takes certain measurements of the patient using the TMS machine. The measurements help them to determine:
Appropriate stimulation intensity for the treatment

Correct target area in the patient's brain

Where to place the coil
The technician can then personalize the settings on the TMS machine so that these measurements do not need to be taken at every session.
Before treatment begins, the patient should remove anything that can interfere with the electromagnetic energy or get damaged by the magnets (e.g., jewelry, cell phones, credit cards). During the treatment, the patient can expect to:
Sit in a comfortable chair.

Wear the insulated coil on the head.

Wear ear plugs, as the TMS machine makes loud clicking noises while emitting the pulses.

Feel a tapping sensation underneath the coil on the skull.
Patients attend treatment sessions five days per week for four to six weeks. The length of the session varies but can last from 20 to 50 minutes.
What Is TMS Used For?
TMS is used for a variety of different mental health and neurological diagnoses. Currently, the FDA has approved TMS to help with:
Major depressive disorder

Obsessive-compulsive disorder (OCD)

Migraine headaches

Smoking cessation
The FDA has also given permission to use TMS as a breakthrough device for bipolar disorder. This designation does not mean the FDA has given official approval; rather, it suggests that the FDA has interest and evidence in supporting treatment of bipolar disorder through TMS.
TMS for Depression
TMS has primarily been used to treat major depressive disorder. The FDA approved the use of TMS for depression in 2008 for patients who either:
Have not had success in treating their depression with antidepressant medications

Have a poor tolerance for antidepressant medications because of side effects
TMS is a safe procedure that patients tolerate very well, and it has shown to have great success in treating depression. The prefrontal cortex is the part of the brain believed to be affected by depression. During a course of TMS, the pulses target the prefrontal cortex to release neurotransmitters associated with mood.
TMS for Anxiety
The FDA has not yet approved TMS to treat anxiety disorders other than OCD. However, research has begun to suggest that TMS can successfully treat generalized anxiety disorder (GAD) with minimal side effects. More research is still needed to help define a TMS treatment protocol for treating GAD, including:
The targeted treatment area in the brain

Number and frequency of pulses during treatment

How many treatment sessions are needed
TMS for Addiction
The FDA has approved the use of TMS for smoking cessation. Nicotine addiction is the first addiction diagnosis approved for treatment with TMS. Smokers who have received TMS have reported great success in quitting smoking with minimal side effects. Research shows that within the first two weeks of TMS treatment, patients have:
Decreased how many cigarettes they smoked

Significantly decreased their cravings for cigarettes
TMS For OCD
The FDA has approved TMS for treating obsessive-compulsive disorder (OCD) when a patient has not responded well to medications and therapy. Research has shown that 45% to 55% of patients with OCD report a decrease in OCD symptoms after one month of TMS. Some patients do need to receive maintenance sessions following their course of TMS treatment.
TMS For PTSD
Post-traumatic stress disorder (PTSD) is not yet an approved diagnosis for treatment with TMS. However, research suggests that TMS can be an option for treating PTSD. Patients have reported clinically significant reduction in their PTSD symptoms from a course of TMS treatment.
One study shows that when patients combine cognitive processing therapy (CPT) with TMS to treat their PTSD, they experience a decrease in their PTSD symptoms. In this study, patients reported that symptoms were reduced for up to six months following a course of TMS treatment.
Other Uses
TMS has grown in popularity as an approved treatment model. Research has suggested that there are additional uses for TMS treatment, including:
Recovery from a traumatic brain injury (TBI)

Schizophrenia

Chronic pain conditions

Multiple

sclerosis

Attention-deficit/hyperactivity disorder
How TMS Works
TMS treatments work by:
Applying rapid electromagnetic pulses to the brain cortex

The pulses turn into electrical current when they pass through the coil.

This electrical current stimulates the identified brain cells (neurons).

The neurons release neurotransmitters to alleviate symptoms.
The TMS machine uses specific protocols based on the patient's diagnosis and specific measurements. Some of what these protocols specify include:
Position of the coil

Length and frequency of the pulses

Duration of the treatment

Number of treatment sessions
The electromagnetic pulses are similar to those used by magnetic resonance imaging (MRI) machines. They are not painful, and they pass through the patient's skull, hair and skin without any distortion. The pulses travel about two to three centimeters into the brain, directly below the location of the coil.
Pros and Cons of TMS Therapy
TMS has become a much more popular treatment model in recent years. As a result, providers and scientists have done research on the pros and cons of using TMS.
Pros of TMS include:
Well tolerated

Minimal side effects

Non-invasive

Painless

No sedation or anesthesia

Able to drive home after the procedure

No memory loss
Cons of TMS include:
Time commitment

Daily treatment

Four to six weeks

Patients with a higher risk of

seizures

should seek medical advice before considering TMS

Patients with

metal implants

in their head cannot receive TMS; implants include:

Aneurysm clips or coils

Cochlear implants

Body art with metal (metallic ink tattoos, permanent piercings)

Shrapnel

Fragments of bullets

Metal plates or implants
TMS Side Effects
Patients report minimal side effects with TMS treatments. Some of the common side effects include:
Headache

Scalp pain or irritation at the site of the coil

Pain in the neck or cervical area

Tingles

Twitching around the face
Most people have reported that headaches and lightheadedness do not occur after the first few treatments. Research has also shown that seizures can be a rare side effect.
TMS Success Rate
Currently, most of the research demonstrating a success rate with TMS is related to depression. The research has demonstrated success in treating depression with TMS, finding that:
Around 50% to 60% of patients have reported significant relief.

Approximately one-third of patients have reported that their symptoms do not return.

Most of the patients reported feeling relief for a range of several months to over a year.

Some patients choose to receive follow-up treatment at some point.
TMS Therapy Cost
The cost of a full course of TMS can range from $3000 to $12,000. Many health insurance companies, including Medicare, will cover at least part of the cost of TMS if certain criteria are met. Factors that may be considered include:
Patient medical history

Patient diagnosis

Previous treatment attempts and failures

Prior authorization requirements met
It is important for patients to check with their individual insurance carrier to fully understand the benefits and coverage related to TMS. Many times, the TMS clinic can help to clarify, explain and pursue coverage with the patient.
If you or someone you know is struggling with mental health disorder or addiction, the Nobu app can help. This free-to-use app offers a variety of mental health support services, including mindfulness exercises, goal tracking, journaling prompts and more. For an additional fee, you can even connect to a licensed mental health professional for treatment. Download the app today, available for free on the Apple Store and Google Play Store.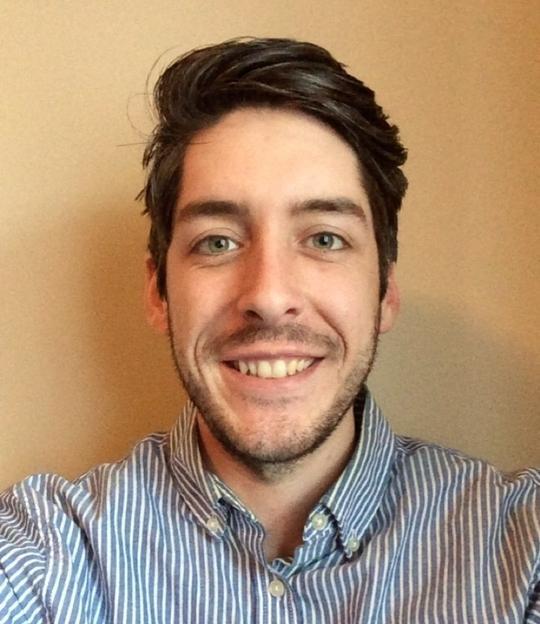 Edited by – Jonathan Strum
Jonathan Strum graduated from the University of Nebraska Omaha with a Bachelor's in Communication in 2017 and has been writing professionally ever since. He has written, edited and published content for health care professionals, educators, real estate agents, lawyers and high-level university faculty… Read more.
Written by – Sara G. Graff, LCSW
Sara Graff is a Licensed Clinical Social Worker (LCSW) in Florida. She earned both her Bachelor of Arts degree in Psychology and her Master of Social Work (MSW) degree from Washington University in St. Louis. Sara has over twenty five years as a social worker and has worked in many areas of mental health… Read more.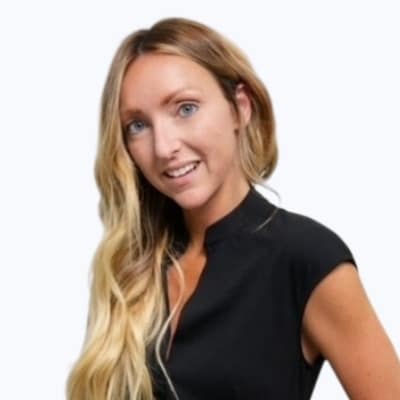 Medically Reviewed by – Dr. Angela Phillips
Angela is a licensed therapist and clinical researcher, and has worked in public, private, government, and not-for-profit organizations, across clinical and research-oriented roles. Angela's clinical and research experience has included suicide prevention, cognitive behavioral… Read more.