Solution Focused Therapy: What Is It and How Can It Help?
Solution-focused therapy is one of the newer short-term therapies available, and it can be used to treat many different conditions. This type of therapy focuses on solutions to problems rather than the problems themselves. It tends to be future- and goal-oriented, which helps clients make changes that can eliminate or reduce a problem.
In solution-focused therapy, the client is viewed as the expert on their situation rather than the therapist. The therapist is there to help the client uncover existing resources to deal with their problems. Their role may include helping the client to:
Understand what their life would look and feel like without the problem
Identify times where the solution, or part of it, has already occurred
Develop ways to keep using the solution in the future
What Is Solution-Focused Therapy?
Solution-focused therapy is a short-term therapy that was developed by Steve de Shazer and Insoo Kim Berg in the 1970s and early 1980s with help from their colleagues at the Milwaukee Brief Family Therapy Center. Unlike many other therapies, it does not dwell on a client's history unless it's needed to formulate goals and solutions to problems. It is focused on finding solutions rather than looking at deep-seated problems.
The client and their therapist work together to create a clear picture of what the client's life would be like if the problem were either eliminated or minimized to an acceptable level. They then work together to determine what tools the client may already have in place — life experiences or behaviors, for example — to help create and implement a clear, workable solution to the problem.
How Can Solution-Focused Therapy Work?
This is a brief type of therapy that may last as few as five sessions, and its focus is quite narrow. Little to no time is spent on prior history, mental health diagnosis or insight into behaviors. Instead, time is spent looking at resources that the client may already have in place that can help fix the problem.
Because solution-focused therapy looks at specific problems and their solutions, it can be used for a broad range of mental health issues. These include:
Depression
Anxiety
Stress
Alcohol and substance abuse
Relationship issues
Child behavioral Issues
Solution-focused therapy may be less helpful for clients who suffer from major mental illnesses, such as psychosis, schizophrenia or bipolar disorder. Distorted thinking patterns may make this therapy counterproductive until the client's condition is stabilized. However, some research shows the therapy is effective with schizophrenic patients when dealing with medication compliance issues.
Solution-focused therapy is also not depth- or insight-focused. However, it can be used alongside other therapies to help increase a client's awareness of their internal strengths and resources.
Solution-Focused Therapy Techniques
Solution-focused therapy tends to be highly collaborative and focused on setting goals and solving specific issues. A therapist and client may focus on times the client was able to successfully address and cope with other problems, and they may identify key thoughts, beliefs and behaviors that enabled the client to do so.
Clients and therapists work together to determine goals. Typically, the clearer the client is about their goals, the more effective the therapy. The therapy often focuses on small, realistic and achievable changes that can lead to other positive changes.
Once the goal is determined, the client and therapist discover resources that help the client achieve the goal. Together, they explore past situations and activities the client has engaged in that could be used to achieve the client's current goal. The therapist and client find exceptions to the problem; these are times when things went well for the client despite the problem. Solutions are born out of these exceptions.
Scaling Questions
Using a scale from zero to 10, clients can evaluate possible solutions and determine what further steps might be needed. Zero represents the worst possible approach and 10 represents a solution that accomplishes all the client's goals.
The client and therapist determine what various numbers on the scale might look and feel like to help the client see how different solutions may address the problem. This can be helpful for the client in developing realistic solutions.
For example, if 10 is a perfect solution, the client and therapist can determine what a 10 might involve and how realistic that solution is. They can also determine what a lower-rated solution to the problem might look and feel like. A seven might provide a more realistic solution that is still effective — the problem may still interfere but not too much. The more detailed and concrete the client's solution, the more likely it is that they'll use it.
The Miracle Question (MQ)
A client may be asked the "miracle question" in every session: "If a miracle were to occur today to achieve a perfect outcome, what might that look and feel like?"
The answers can help a client better identify and understand the problem, see how it is affecting them and motivate them to solve the problem.
Focusing on Strengths
Solution-focused therapy focuses on the client's strengths instead of their pain or past trauma. The client is in charge of the direction of the therapy and chooses their own goals. There is little emphasis on any diagnosis or past problems other than how they can help create solutions, which can feel very empowering to a client.
Coping Questions
Coping questions ask clients how they keep going despite their struggles. These questions are designed to help clients understand that they do have coping mechanisms that they can call upon. Coping questions can be particularly helpful when a client is so caught up in the problem that they cannot see any solutions, and they help clients shift views of themselves in a positive direction.
Coping questions can include questions like:
You got through with your entire class schedule yesterday. How did you do that?
How do you get through the nights when things look hopeless to you?
How did you manage to keep yourself together in the middle of your last fight with your partner?
A client's answers to these coping questions can lead to a better understanding of their internal and external resources. A therapist may expand upon an answer with questions like:
What would it take for you to continue to manage in this way?
How did you figure this out as a temporary fix to the problem?
All of these questions help the client discover, expand and utilize tools they may already have within themselves.
Goal Setting
Clients set their own goals in solution-focused therapy, but the goals need to be specific, concrete and realistic. These goals typically involve preventing a specific problem, and they are formed as the therapist and client discuss what the client wants for the future.
Once the goal is created, therapy focuses on times when the client does not experience the problem. The therapist regularly checks in with scaling questions to see how close the client is to achieving their goals. The therapist also determines what next steps may be useful or needed by the client to reach their goal or solution.
Is Solution-Focused Therapy Right for You?
Solution-based therapy is ideal for clients who need a quick and specific solution for a particular problem. It does not provide depth, but it can be an effective tool for specific issues. Therapists often use it alongside other therapies to help clients who are looking for both in-depth work and solutions to specific problems.
If you are curious about this type of therapy, you can find more information from resources like Nobu. This free-to-use app can help you track your stress and mood and find support for mental health, substance use and more. It allows you to take clinical assessments that help you screen for any mental health concerns, and you can even meet privately with an online counselor for an additional cost. Download the app today and see how it can lead you to a happier, healthier life.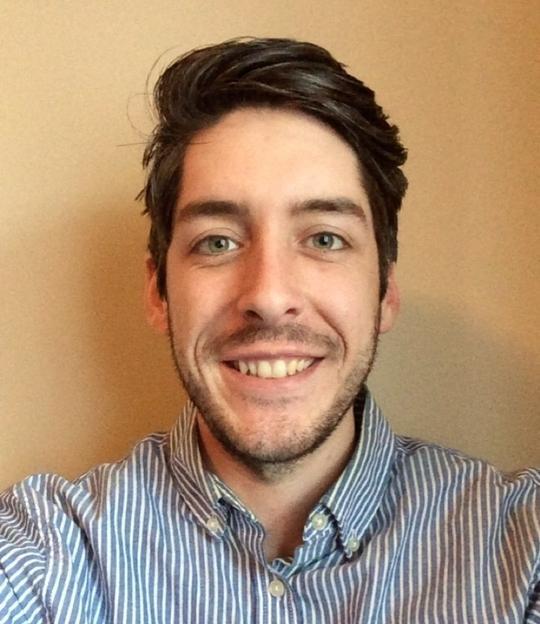 Edited by – Jonathan Strum
Jonathan Strum graduated from the University of Nebraska Omaha with a Bachelor's in Communication in 2017 and has been writing professionally ever since. He has written, edited and published content for health care professionals, educators, real estate agents, lawyers and high-level university faculty… 
Read more
.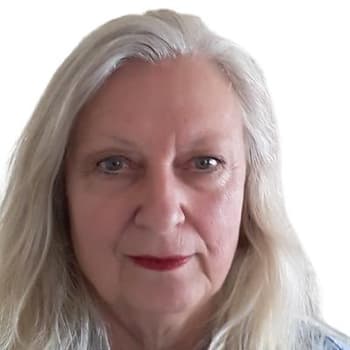 Written by – Audrey Howitt, LMFT
Audrey Howitt is a Marriage and Family Therapist licensed through the California Board of Behavioral Sciences. She has eight years of experience working with clients in a variety of fields including addiction, dual diagnoses depression, anxiety, and deep insight work. She also has significant experience working…
Read more
.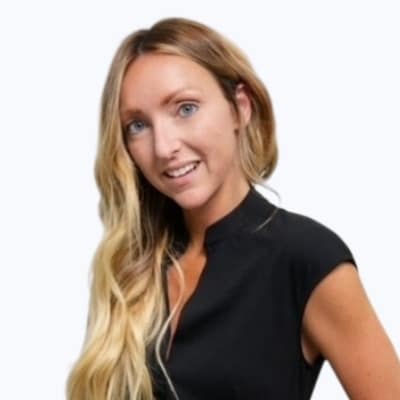 Medically Reviewed by – Dr. Angela Phillips
Angela is a licensed therapist and clinical researcher, and has worked in public, private, government, and not-for-profit organizations, across clinical and research-oriented roles. Angela's clinical and research experience has included suicide prevention, cognitive behavioral… Read more.
Iveson, C. "Solution-focused brief therapy." Advances in Psychiatric Treatment, 2002. Accessed October 22, 2021.
Lightfoot, James M. Jr.  "Solution Focused Therapy." International Journal of Scientific & Engineering Research, 2014. Accessed October 22, 2021.
Reddy, P.D., Thirumoorthy, A., Vijayalakshmi, P., Hamza, M.A. "Effectiveness of solution-focused brief therapy for an adolescent girl with moderate depression." Indian Journal of Psychological Medicine, 2015. Accessed October 23, 2021.
Trepper, Terry S.; McCollum, Eric E.; et al. "Solution Focused Therapy Treatment Manual for Working with Individuals." Research Committee of the Solution Focused Brief Therapy Association, 2010. Accessed October 26, 2021.
Corcoran, Jacqueline; Pillai, Vijayan. "A Review of the Research on Solution-Focused Therapy." British Journal of Social Work, 2009. Accessed October 25, 2021.
Gingerich, W.J., Peterson, L.T. "Effectiveness of solution-focused brief therapy: a systematic qualitative review of controlled outcome studies." Database of Abstracts of Reviews of Effects (DARE), 2013. Accessed October 25, 2021.
Panayotov, Plamen, Strahilov, Boyan, Anichkina, Aneta. "Solution-Focused Brief Therapy and Medication Adherence with Schizophrenic Patients." From: "Solution-Focused Brief Therapy: A Handbook of Evidence-Based Practice." 2011. Accessed on October 25, 2021.