If you're living with depression, you may be unsure of where to turn. If you're feeling alone and you don't know where to start, you may realize it's time to reach out for help. If this is the case, a depression hotline can be a useful resource.
Depression Hotline Number
If you're looking for a depression hotline, consider one of the following hotline numbers:
Substance Abuse and Mental Health Services Administration (SAMHSA): 1-800-662-HELP (4357)
National Suicide Prevention Lifeline: 1-800-273-8255
National Alliance on Mental Illness (NAMI) HelpLine: 1-800-950-NAMI (6264)
Veterans Crisis Line: 1-800-273-8255, option 1
National Hopeline Network, Suicide & Crisis Hotline: 1-800-442-HOPE (4673)
When You Should Call
According to the National Institute of Mental Health, 7.8% of American adults live with depression within a given year, and 5.3% have such significant depression that it results in severe impairment.
If feelings of sadness, hopelessness, and worthlessness are beginning to interfere with daily functioning and you don't know where to turn for help, it may be time to call a depression hotline. Similarly, if you notice a loved one struggling with depression symptoms, and you want to help, calling a depression hotline can be a good first step.
There are several common reasons people may contact a depression hotline, either on behalf of themselves or a friend or relative:
To obtain general information about how depression is treated
To talk to someone supportive who understands what the caller is going through
To locate depression treatment options in their area, such as counseling or support groups
To receive confidential help and support
To get immediate help in an emergency, such as if you or a loved one is experiencing thoughts of suicide or self-harm as a result of depression symptoms
What Happens When You Call?
Most people want to know what they can expect when they call a depression hotline. In most cases, depression hotline calls are free and confidential, and the staff member taking the call will not know your name.
When you make a call to a depression hotline, the person on the other end of the line will likely ask some basic questions to understand why you're calling. They may ask about your symptoms and what they can do to help. The trained staff member taking the call may provide emotional support or refer you to depression counselors in your area. To assess the situation, they may also ask some of the following questions:
Where are you located?
Are you safe?
Are you having any thoughts of harming yourself or others?
While depression hotline calls are typically confidential, the person taking the call may need to collect additional information from you, such as your current location, in order to contact emergency personnel to intervene if you disclose that you're having thoughts of taking your life, or otherwise seriously harming yourself or others.
Teen Depression Hotline
While teenagers are certainly welcome to call any of the general depression hotline numbers, there are some depression hotlines for teens that are especially sensitive to the struggles of this age group.
The numbers below can be helpful for teens who'd like to call a depression hotline:
YouthLine: 1-877-968-8491
Boys Town National Hotline: 1-800-448-3000
S.A.F.E. Alternatives Hotline: 1-800-366-8288
Depression Hotlines by State
National depression hotlines are an excellent resource, but it can be more efficient to call a mental health hotline in your state since national hotlines tend to be overwhelmed with more calls.
Each state hotline will vary in the services it can offer, but in general, state depression hotlines are able to provide resources for mental health conditions, including depression.
Alabama
Alabama Department of Public Health
1-800-691-8426
Alaska
North Star Behavioral Health System
1-800-478-7575
Arizona
Mercy Care Crisis Services
1-800-631-1314
Arkansas
Arkansas Crisis Center
1-888-274-7472
California
Los Angeles County Suicide Prevention Center
1-877-727-4747
Colorado
Colorado Crisis Services
1-844-493-8255
Connecticut
United Way of Connecticut
211
Delaware
Contact Lifeline
1-800-262-9800
Florida
United Way of Florida
211 in multiple counties
Georgia
Fulton Emergency Mental Health
1-404-730-1600
Hawaii
AMHD Crisis Line
1-800-753-6879
Idaho
Idaho Department of Health and Welfare
1-888-573-7652
Illinois
InTouch Hotline
1-312-996-5535
Indiana
United Way of Indiana
211
Iowa
Great Rivers 211
1-800-362-8255
Kansas
Crosswinds Counseling and Wellness
1-866-330-3310
Kentucky
Pathways Inc.
1-800-562-8909
Louisiana
Louisiana Association of United Ways
211
Maine
Maine Department of Health and Human Services
1-888-568-1112
Maryland
Mental Health Association Call Center
1-301-662-2255
Massachusetts
Samaritans-Suicide Prevention
1-617-247-0220
Michigan
University of Michigan Health System
1-734-936-5900
Minnesota
Minneapolis Hennepin County Medical Center
1-612-873-2222
Mississippi
Mississippi Contact Helpline
1-662-328-0200
Missouri
Missouri Department of Mental Health
1-800-356-5395
Montana
Suicide Prevention Hotline
1-800-273-8255
Nebraska
Center Point Helpline
1-402-475-6695
Nevada
Nevada Crisis Call Center
1-775-784-8090
New Hampshire
New Hampshire HelpLine
1-800-852-3388
New Jersey
Ocean Mental Health Services
1-732-240-6100
New Mexico
NM Suicide Prevention Hotline
1-866-435-7166
New York
Capital District Psychiatric Center Crisis Unit
1-518-447-9650
North Carolina
Mecklenburg County Crisis
1-704-566-3410
North Dakota
FirstLink Crisis Services
1-701-235-7335
Ohio
Dayton Suicide Prevention Center
1-937-229-7777
Oklahoma
Heart Line / Care Line
1-405-848-2273
Oregon
National Suicide Prevention Line
1-800-273-8255
Pennsylvania
Resolve Crisis Services
1-888-796-8226
Rhode Island
The Samaritans of Rhode Island
1-401-272-4044
South Carolina
United Way Association of South Carolina
211
South Dakota
Northeastern Mental Health Center
1-605-229-1000
Tennessee
Tennessee Statewide Crisis Line
1-855-274-7471
Texas
Hope Line
1-325-677-7773
Utah
Weber Human Services
1-801-625-3700
Vermont
Clara Martin Center
1-800-639-6360
Virginia
Crisis Link
1-703-527-4077
Washington
Wahkiakum County Health and Human
1-800-635-5989
West Virginia
Help4WV
1-844-435-7498
Wisconsin
The Crisis Center of Family Services
1-920-436-8888
Wyoming
Wyoming Behavioral Institute
1-800-457-9312
Other National Hotlines
According to the National Institute on Drug Abuse, about half of people who live with mental illness will experience a substance use disorder at some point during their lives. Research also shows that psychiatric conditions, including depression, are common among individuals with eating disorders. Therefore, while general mental health hotlines are beneficial, it's also crucial to have access to other, more specific hotlines that may be able to help with any co-occurring conditions, like:
National Eating Disorders Association Hotline: 1-800-931-2237
National Drug Helpline: 1-844-289-0879
The Disaster Distress Helpline: 1-800-985-5990
Depression and other national hotlines can be invaluable for people living with depression and related conditions. While these hotlines can be useful for obtaining information and connecting to resources, some people may prefer a self-help approach over calling a hotline.
If you're looking for self-help tools to help with depression, Nobu offers a free-to-download mental wellness app that features mindfulness training, lessons from mental health experts and a goal tracker so you can monitor your progress. A paid plan with Nobu is also available, where users schedule online therapy sessions with licensed counselors. Download the app today on the App Store or Google Play Store to get started.
Edited by – Erica Weiman

Erica Weiman graduated from Pace University in 2014 with a master's in Publishing and has been writing and editing ever since. Read more.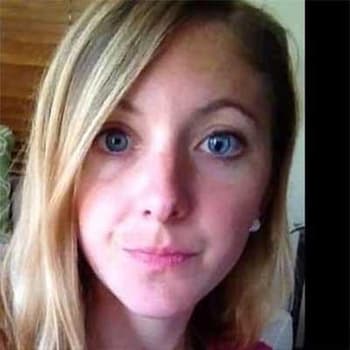 Written by – Jenni Jacobsen, LSW
Jenni Jacobsen is a licensed social worker through the Ohio Counselor, Social Worker and Marriage and Family Therapist Board. She has seven years of experience working in the social work field, working with clients with addiction-related and mental health…
Read more
.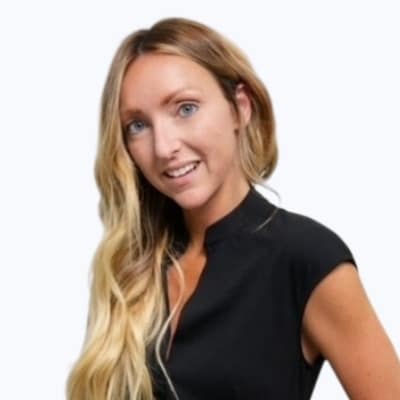 Medically Reviewed by – Dr. Angela Phillips
Angela is a licensed therapist and clinical researcher, and has worked in public, private, government, and not-for-profit organizations, across clinical and research-oriented roles. Angela's clinical and research experience has included suicide prevention, cognitive behavioral… Read more.