A significant portion of Americans live with some form of mental illness. In fact, according to the National Institute of Mental Health, almost one-fifth of adults in the country have a mental health disorder. Some people may be unsure of where to turn for help when they are struggling with mental health symptoms, but a mental health hotline can provide a source of support.
Mental Health Hotline Number
The Substance Abuse and Mental Health Services Administration (SAMHSA) provides a national mental health hotline at the following number:
1-800-662-HELP (4357)
This hotline is free to call and is available 24 hours per day, 365 days per year. It is free to call the hotline, which is staffed by operators who refer callers to local mental health treatment resources and support groups.
Other national mental health hotline numbers include:
Suicide Prevention Lifeline: 1-800-273-8255
National Eating Disorders Association Hotline: 800-931-2237
National Drug Helpline: 844-289-0879
When You Should Call
If your mental health is beginning to interfere with daily life but you don't know where to turn for help, you can find assistance by contacting a mental health hotline. You can also reach out to a mental health hotline if you are concerned about a family member who may need treatment.
Some reasons to call a hotline include:
Locating treatment providers or resources in your area
Receiving information about how to help a family member who needs treatment
Determining which local mental health providers are suitable for your financial situation
Learning about mental health treatment
You may be able to call a hotline when experiencing a mental health crisis, such as suicidal thoughts, as some hotlines specialize in crisis management.
What Happens When You Call?
When you call a mental health hotline, you will be connected to a trained specialist who can answer your questions and refer you to nearby resources. In some cases, the staff member taking your call may be trained in a specific area, such as suicide assessment and response.
Hotline calls are typically confidential. Some hotlines, such as the SAMHSA national mental health hotline, guarantee confidentiality. The staff member taking your call will not gather any personal information or ask for your name, but they may request your zip code so they can refer you to services in your area.
Calls made to the national suicide hotline Lifeline are confidential, but a staff member will gather information to ensure your safety. If you are in a crisis situation and at risk of danger, the operator may ask for some contact information to connect you to local emergency services. Each hotline differs a little, so it can be helpful to ask whether your call will be confidential.
In general, when you make a call to a mental health hotline, you can expect the operator to keep your phone call confidential and gather information about your safety and needs. They may refer you to local resources or help you make decisions regarding your mental health. Crisis hotlines can also provide emotional support and help you process your feelings during a crisis, allowing you to make smart decisions and stay safe.
Mental health hotline calls are free of charge. However, it is important to check with your phone provider to see if text messaging or data charges may apply.
Teen Mental Health Hotline
For teenagers looking for assistance with mental health symptoms, The Youth Alliance provides a website with links to multiple hotlines. Some mental health hotlines for adults, such as the National Suicide Prevention Lifeline, are also prepared to meet the needs of adolescents.
One particularly useful teen mental health hotline is I'm Alive, which allows teens in crisis to chat with trained volunteers. Chat sessions are secure and confidential.
Mental Health Hotlines by State
While calling a national mental health hotline can be helpful, you may prefer to contact a hotline that serves your state. State hotlines can provide coverage to smaller areas and reduce some of the call volume received by large national hotlines.
Consult the list below for mental health and crisis hotlines in your state:
Alabama
Alabama Department of Public Health
1-800-691-8426
Alaska
North Star Behavioral Health System
1-800-478-7575
Arizona
Mercy Care Crisis Services
1-800-631-1314
Arkansas
Arkansas Crisis Center
1-888-274-7472
California
Los Angeles County Suicide Prevention Center
1-877-727-4747
Colorado
Colorado Crisis Services
1-844-493-8255
Connecticut
United Way of Connecticut
211
Delaware
Contact Lifeline
1-800-262-9800
Florida
United Way of Florida
211 in multiple counties
Georgia
Fulton Emergency Mental Health
1-404-730-1600
Hawaii
AMHD Crisis Line
1-800-753-6879
Idaho
Idaho Department of Health and Welfare
1-888-573-7652
Illinois
InTouch Hotline
1-312-996-5535
Indiana
United Way of Indiana
211
Iowa
Great Rivers 211
1-800-362-8255
Kansas
Crosswinds Counseling and Wellness
1-866-330-3310
Kentucky
Pathways Inc.
1-800-562-8909
Louisiana
Louisiana Association of United Ways
211
Maine
Maine Department of Health and Human Services
1-888-568-1112
Maryland
Mental Health Association Call Center
1-301-662-2255
Massachusetts
Samaritans-Suicide Prevention
1-617-247-0220
Michigan
University of Michigan Health System
1-734-936-5900
Minnesota
Minneapolis Hennepin County Medical Center
1-612-873-2222
Mississippi
Mississippi Contact Helpline
1-662-328-0200
Missouri
Missouri Department of Mental Health
1-800-356-5395
Montana
Suicide Prevention Hotline
1-800-273-8255
Nebraska
Center Point Helpline
1-402-475-6695
Nevada
Nevada Crisis Call Center
1-775-784-8090
New Hampshire
New Hampshire HelpLine
1-800-852-3388
New Jersey
Ocean Mental Health Services
1-732-240-6100
New Mexico
NM Suicide Prevention Hotline
1-866-435-7166
New York
Capital District Psychiatric Center Crisis Unit
1-518-447-9650
North Carolina
Mecklenburg County Crisis
1-704-566-3410
North Dakota
FirstLink Crisis Services
1-701-235-7335
Ohio
Dayton Suicide Prevention Center
1-937-229-7777
Oklahoma
Heart Line / Care Line
1-405-848-2273
Oregon
National Suicide Prevention Line
1-800-273-8255
Pennsylvania
Resolve Crisis Services
1-888-796-8226
Rhode Island
The Samaritans of Rhode Island
1-401-272-4044
South Carolina
United Way Association of South Carolina
211
South Dakota
Northeastern Mental Health Center
1-605-229-1000
Tennessee
Tennessee Statewide Crisis Line
1-855-274-7471
Texas
Hope Line
1-325-677-7773
Utah
Weber Human Services
1-801-625-3700
Vermont
Clara Martin Center
1-800-639-6360
Virginia
Crisis Link
1-703-527-4077
Washington
Wahkiakum County Health and Human
1-800-635-5989
West Virginia
Help4WV
1-844-435-7498
Wisconsin
The Crisis Center of Family Services
1-920-436-8888
Wyoming
Wyoming Behavioral Institute
1-800-457-9312
Finding Supplementary Support
While mental health hotlines can provide helpful information and link you to mental health services in your area, some people may prefer a different approach. For example, it is becoming more common for people to use mental health apps to access mental health resources from home. If you want to take advantage of on-the-go mental health resources via your smartphone or tablet, Nobu may be the perfect option for you.
The Nobu app is free to download and offers a range of free features, including:
A journaling service
Mood tracker
Lessons on mental health topics
Training in mindfulness techniques like yoga and meditation
Mental health assessments for a variety of conditions
If you need a little more than self-help features, a paid account gives you access to licensed online therapists who can provide professional telehealth sessions.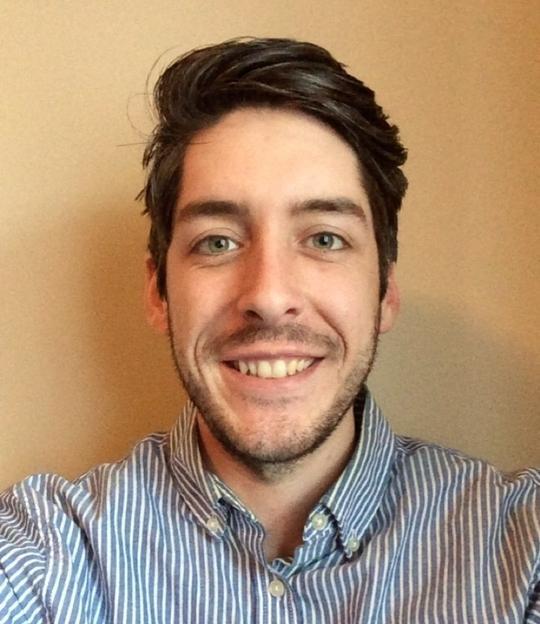 Edited by – Jonathan Strum
Jonathan Strum graduated from the University of Nebraska Omaha with a Bachelor's in Communication in 2017 and has been writing professionally ever since. He has written, edited and published content for health care professionals, educators, real estate agents, lawyers and high-level university faculty… 
Read more
.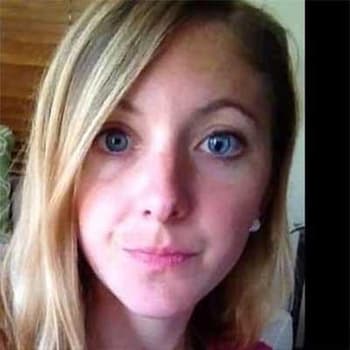 Written by – Jenni Jacobsen, LSW
Jenni Jacobsen is a licensed social worker through the Ohio Counselor, Social Worker and Marriage and Family Therapist Board. She has seven years of experience working in the social work field, working with clients with addiction-related and mental health…
Read more
.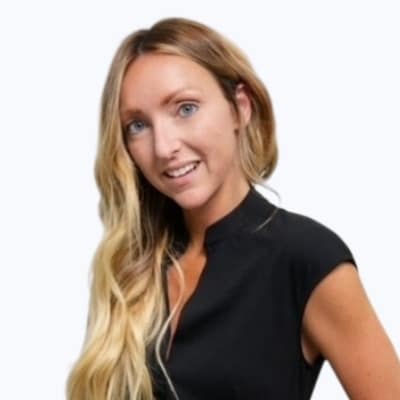 Medically Reviewed by – Dr. Angela Phillips
Angela is a licensed therapist and clinical researcher, and has worked in public, private, government, and not-for-profit organizations, across clinical and research-oriented roles. Angela's clinical and research experience has included suicide prevention, cognitive behavioral… Read more.