Considering Online Therapy? 5 Ways to Make the Most of It.
By Angela Phillips, PhD, LICSW on July 22, 2021
Even if you've been living "off the grid" for the past year, you've likely heard something about the skyrocketing need for accessible mental health resources and remote telehealth services. The coronavirus pandemic alone has and will continue to have significant impacts, leaving many of us with the preference for managing whatever we can from the comfort of our home. Although some still defer to the idea that "therapy is therapy," most who have even dipped a toe into online healthcare would agree that it comes with its own nuances.
Whether you've engaged in therapy before or are just getting started, I wanted to share what I've found to be a few key characteristics of those who are most successful in starting online therapy. Remember, everyone is different so it may take some time to figure out what will work best for you.
Preparation. Why are you considering therapy? If you can, make a list of your challenges, symptoms, or issues. Then, prioritize what is most important to you. Are you struggling most with managing emotions, relationships, stress, substance use, trauma, or otherwise? Understanding the 'why' will help you narrow down what type of therapist to look for, and how to kick off your introduction. This will also help your therapist lay out what's realistic to tackle based on your challenges, timeline and resources. For some, this is a lifelong experience. For others, therapy may only be appropriate during specific periods of time.
Reflection. Think about what you're hoping to gain from therapy. For some, this isn't clear yet, but doing a bit of research can help to set some goals. For others, there may be a desire for specific tools, insight or just an unbiased sounding board. Reflect on what you're looking for and what qualities are important to you. When searching, consider the therapist's approach, background and what framework they use in practice. Needs can always change, but having a sense of expectations will really help you choose and move forward with someone who is more likely to be a good fit for you.
Commitment. Do you have a hard time committing to new activities once you've started them? How do you hold yourself accountable? I've seen many start and not fully engage, becoming discouraged that therapy 'didn't work' for them. We use the term 'therapeutic relationship' to describe what you and your therapist establish to create and support your therapeutic goals. In my experience, you've got to lean into the therapeutic relationship and trust the process. This doesn't mean therapy is going to be easy, but you should feel like you can openly communicate and trust your therapist, which takes time.
Authenticity. Let's be honest. Many of us are dealing with really difficult things when we're finally at the stage of reaching out for help. When the time comes, it can be scary to say things out loud, or type them into our keyboard–this makes them real, right? If you're spending your hard earned time and money, what benefit is it to you if you're not being 100%? This doesn't mean laying it all out there right away, but as you build a therapeutic relationship, use it to practice authenticity for yourself. Many seek therapy because of issues with relationships, boundaries, self-esteem and lack of validation, which may trigger the urge to want to tell our therapist what we think they want to hear. Alternatively, we may revert back to whatever defense mechanism has kept us 'safe' from feeling the pain or discomfort we're seeking help for. Whatever the case, fIght this urge so you can give it all you have.
Communication. Is it weird or awkward at first? For most people, absolutely! However, similar apprehension and butterflies apply to in person therapy as well. You'll get the hang of it. Also, get comfortable with asking questions. Body language isn't going to be the easiest way to communicate when doing online therapy, so try to be clear about your thoughts, feelings and behaviors. Especially when using a messaging app, things can get lost in translation. Remember, therapists are human too. So, if you feel stuck, misunderstood or uncertain, communicate that.
These tips are a great place to start, but make sure to consider external factors, like the space and time you create for you and your therapeutic journey. Welcome and build mental health changes into your life and you'll really have the opportunity to see growth. Finally, don't discount the variety of apps and resources that provide evidence based tools and techniques for managing a lot of challenges. If you're not sure whether therapy is the most appropriate next step for you, take a look at the American Psychological Association (APA) link here.
Wishing you the best on your therapeutic journey!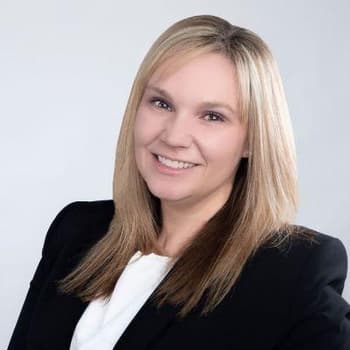 Edited by – Nicole LaNeve
Nicole leads a team of passionate, experienced writers, editors and other contributors to create and share accurate, trustworthy information about drug and alcohol addiction, treatment and recovery for The Recovery Village and all Advanced Recovery Systems sites… Read more.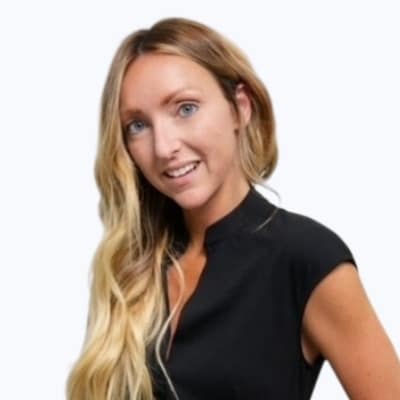 Written by – Dr. Angela Phillips
Angela is a licensed therapist and clinical researcher, and has worked in public, private, government, and not-for-profit organizations, across clinical and research-oriented roles. Angela's clinical and research experience has included suicide prevention, cognitive behavioral… Read more.