How to Find an Online Therapist
By Erika Krull, LMHP on August 6, 2021.
Teletherapy has been available for several years, but this format grew by leaps and bounds because of the pandemic in 2020. As teletherapy options have expanded, it's become a more mainstream option. It's similar to in-person counseling in many ways. If you're new to online counseling or considering trying it, it helps to understand more about the aspects that make it unique including how teletherapy and treatment works, how to find a teletherapist and what to expect from your experience.
How teletherapy works
Teletherapy is mental health counseling that takes place remotely. Instead of being in the same room together, the person and their counselor use audio and video technology to communicate. Video chat is a popular format for teletherapy, but some therapists also use instant messaging and phone calls.
Teletherapy works in mostly the same ways as it does in an office setting. The person seeking therapy can set appointments and meet with their therapist regularly. Teletherapy works best when both sides have a reliable computer or device and a stable internet connection.
Conditions eligible for teletherapy
Teletherapy can work well for most mental health conditions. However, if you or your counselor aren't comfortable, you can always make adjustments along the way.
The following conditions are generally suitable for teletherapy:
Depression
Anxiety
Personality disorders
Psychotic disorders
Mood disorders
Substance abuse disorders
Finding the right teletherapist for you
A solid counseling relationship is vital for effective therapy. Finding a good fit for you is the first step to developing this relationship. Even if a therapist comes highly recommended by a friend or family member, they may not be the best fit for you and your unique needs. Take your time to research each of the following factors to find the right teletherapist for you.
Session length and frequency of teletherapy services
Therapists typically see people once a week. Some may offer more than one session per week, especially if you're struggling with symptoms or are currently in crisis. The first evaluation session can take from one to two hours. After that, ongoing sessions generally last 45-55 minutes.
Cost of teletherapy services and whether or not teletherapy is covered by your insurance
Finding a therapist/therapy you can afford is a significant consideration for many people. Many factors, from location to insurance coverage to individual providers, determine the cost of therapy to you. The cost of a single therapy session can vary among different communities, ranging from $50 to $200. If you're in financial need, some therapists offer reduced fees on a sliding scale.
If you have insurance, insurance companies are required to offer both physical and mental health coverage. You can call your insurance company directly to understand your specific coverage under your policy. Your employer may also provide additional mental health benefits.
Types of teletherapists
Several types of mental health specialists can provide therapy. This is true whether sessions are done in person or remotely. You may wish to see someone with a specific education level, depending on your needs.
Psychiatrist – A psychiatrist is a medical physician and can prescribe medicine. They may provide therapy as well during evaluations and check-ups.
Psychologist – A psychologist has a doctorate degree and a deep understanding of specific disorders. They may also work with specific populations such as children or couples.
Therapist or Counselor – Therapists and counselors provide various forms of talk therapy. They focus on current issues and offer solution-focused treatments.
Additionally, different providers may have different specialties or focus areas. For example, if you're seeking help for an eating disorder, you may prefer a provider that specializes in treating those issues.
Teletherapy format: video chat vs. phone
Two of the more common teletherapy formats are video chat and phone. Each has its own pros and cons, so it's helpful to consider which format would work best for you.
Phone therapy – Phone therapy helps people without access to computers or the internet. People are used to the nuances of listening and talking on the phone, and getting access to a phone is manageable for most people. However, phone therapy is limited to a person's speaking and listening skills. Without visual cues, some communication may be incomplete.
Video chat – Video chat gives you the closest experience to being in person. Body language, facial expressions and speech are all part of the experience. However, some people find it difficult to track visual and audio together on the screen. This option also requires a device and access to the internet.
What to expect from your teletherapy experience
Therapy is the combination of a good therapeutic relationship and a sound treatment plan. But teletherapy has some differences from in-person counseling. Knowing what to expect can help before you get started.
Connection – A strong counseling relationship is the foundation of helpful therapy. You'll spend time getting comfortable with each other as you begin. Some people find making a connection with another person is more difficult or takes a little longer when you're meeting only online. That's ok. You may just need a little patience or come into your initial sessions with that in mind. You'll also work through any communication issues you have with the online format.
Confidentiality – Therapy is meant to be a safe place where you can share your deepest concerns. You and your therapist will discuss what this means and any exceptions to confidentiality. This may include giving permission to speak to your doctor or other professionals. Since you won't be in the same room as your counselor, you will need to carefully consider your location for privacy. Your therapist should also be using a secure platform to conduct sessions.
Treatment plan – You and your therapist will work together on your treatment plan. This will be the path you follow from the beginning of your treatment sessions to the end of therapy. You'll discuss what it looks like when you reach your goal and how you will get there.
Solution-focused – Solution-focused therapy is a common and effective approach. You will discuss your situation and identify the problems. Together, you and your therapist will work on these problems as you progress through your treatment plan.
Medication recommendations – Your therapist may refer you to a healthcare provider that can prescribe medication if they are not able to do so themselves. They may have some ideas about that based on particular issues.
It's important to be thorough when looking for an online therapist. Finding the right fit makes a big difference, but the search can take some time. The Nobu app can make this process easier. You can find someone who matches your needs, see their qualifications, and schedule an appointment in one place. Learn more about online therapy through the Nobu app.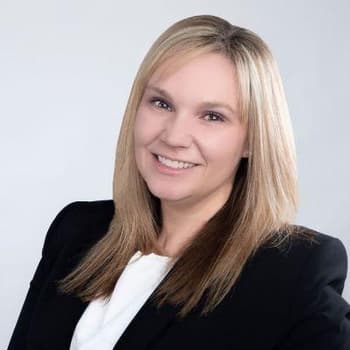 Edited by – Nicole LaNeve
Nicole leads a team of passionate, experienced writers, editors and other contributors to create and share accurate, trustworthy information about drug and alcohol addiction, treatment and recovery for The Recovery Village and all Advanced Recovery Systems sites… Read more.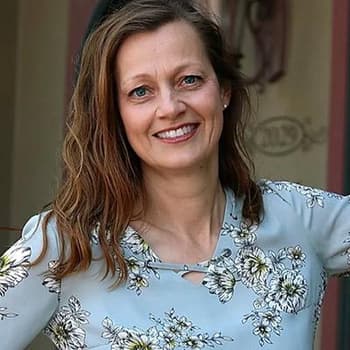 Written by – Erika Krull, LMHP
Erika Krull has a master's degree in mental health counseling and has been a freelance writer since 2006. She is a healthcare writer specializing in mental health content for professional training modules, blogs, and websites. Her writing has been featured… Read more.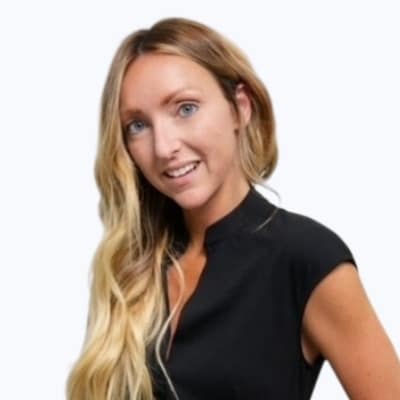 Medically Reviewed by – Dr. Angela Phillips
Angela is a licensed therapist and clinical researcher, and has worked in public, private, government, and not-for-profit organizations, across clinical and research-oriented roles. Angela's clinical and research experience has included suicide prevention, cognitive behavioral… Read more.
Ardito, R., & Rabellino, D. "Therapeutic Alliance and Outcome of Psychotherapy: Historical Excursus, Measurements, and Prospects for Research." Frontiers in Psychology. October 18, 2011, Accessed July 29, 2021.
Med.UPenn.edu. "Frequently Asked Questions." Perelman School of Medicine, Center for Cognitive Medicine, Accessed July 29, 2021.