Autophobia (Monophobia): The Fear of Being Alone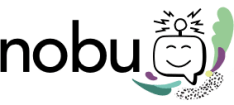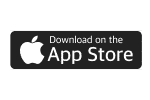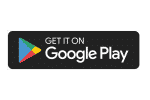 People may not like being alone, and they might prefer the company of others, which is normal. Humans are social creatures. What's it like when that preference turns into something more? Autophobia, or the fear of being alone, can create significant disruptions in daily life for people who struggle with it. Distress contributes to a lower quality of life, but treatment options are available.
What Is Autophobia?
Autophobia, also known as monophobia, is a fear of being lonely or alone. Even when someone is in a comfortable environment, like their own home, they may experience severe anxiety if they're alone. Someone with autophobia feels they need someone else around them to feel and be safe. Even knowing logically that they are safe, they may fear strangers, thieves, being unloved or having a sudden medical problem. Phobias like autophobia lead to an irrational sense of anxiety. 
Someone with a phobia, like other anxiety disorders, isn't able to control their symptoms. 
Until they don't feel alone anymore, someone with autophobia may not be able to function normally. 
If someone with the phobia does find themselves alone, they may desperately try to be around other people as soon as possible. 
Fear is a normal emotional reaction when you think you're facing real danger. A phobia triggers extreme anxiety, even though you aren't in actual danger.
Autophobia Symptoms
Symptoms of autophobia are more than preferring to be with others. Someone may experience autophobia symptoms, including:
Anxiety just from the thought of being alone
A desire to run away or flee when alone
Obsessive worries about being alone
Fears of what might happen when alone
Feeling detached from your body if you're alone
Physical symptoms similar to a panic attack, like sweating, shaking, and chest pain if alone, or even considering a situation in the future where you could find that you're alone
Extreme terror when you're by yourself or thinking about it
Causes of Autophobia
As with other mental health disorders, the causes of autophobia can vary between individuals and are often due to multiple factors. Phobias aren't entirely understood, but theorized causes of autophobia include:
Experiencing a traumatic event while alone
Having feelings of abandonment from childhood due to something like a death or divorce
Other difficult childhood experiences
Having a close relative such as a sibling or parent with autophobia or another phobia
Autophobia could also be a symptom of other disorders, including anxiety or personality disorders such as borderline personality disorder.
Females tend to be more affected by certain phobia disorders than males. People with panic disorder and other phobias like agoraphobia may also be more likely to experience autophobia. 
Diagnosing Autophobia
If you are experiencing autophobia symptoms that are making it difficult for you to function in daily life, you should talk to your doctor. A doctor can refer you to a mental health specialist. Once you connect with a mental health care provider, they'll do a psychological evaluation. These evaluations include extensive questions about how you feel currently, the history of your symptoms, and how they are affecting your life.
For a diagnosis of a specific phobia, someone should have a fear lasting at least six months. Other diagnostic symptoms include anxiety or fear that causes you to not be alone and symptoms that interfere with your ability to enjoy your life and work.
Autophobia Treatment
Many people with phobic disorders can recover. There are effective treatment options and also lifestyle changes that can help reduce your symptoms so that you can once again function at a normal level in your daily life. A combination of therapy, medications and self-help strategies is the best way to combat a phobia for most people.
Medications
Some people with phobias can benefit from anti-anxiety medicines. Beta-blockers, which are blood pressure medicines, may also help. These medications reduce the physical symptoms of anxiety and panic accompanying a phobia.
Lifestyle Adjustments
Lifestyle changes that help with symptoms of a phobia include regular exercise and having healthy meals. Getting plenty of sleep helps many people, as does reducing your use of caffeine and other stimulants. Caffeine and stimulants can worsen anxiety and panic symptoms. Visualization and relaxation techniques can help you take control of your breathing, so you can navigate situations that cause you anxiety. You might also consider a self-help group to share experiences with others who struggle with autophobia.
Therapy
One of the best strategies to treat autophobia is therapy. Most people find that they can manage their symptoms with just therapy, without medication. Exposure therapy is often used for phobias and fear-based disorders. Exposure therapy requires you to be exposed to your phobia repeatedly, starting in very controlled situations. Over time, you make progress so that your phobia doesn't limit your life the way it did prior to treatment. 
Cognitive behavioral therapy (CBT) can also be useful for phobias. You're again exposed to your phobias, but then you'll work with your therapist to learn strategies for coping with being alone constructively. You work with your therapist to explore your thought patterns surrounding your phobia. Eventually, the goal is to become more confident as you confront your phobia so you aren't as overwhelmed in situations where you are alone.
If you'd like to explore strategies that are helpful for autophobia at home, the Nobu app was created by The Recovery Village, a nationwide behavioral health care company. You can use AI-powered recommendations to find the content and lessons most relevant to you. Set your goals, track your progress and use daily guidance. You'll have access to content developed by mental health experts based on principles of cognitive behavioral therapy, meditation, and mindfulness. For an additional fee, you can also have access to online therapy sessions with a licensed therapist. 
Take Control Of Your Mental Health
Sign up and download Nobu today.