Thought Disorders: Types, Symptoms and Treatment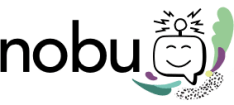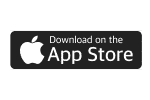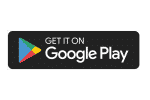 When you experience a thought disturbance, it impacts how you organize, process and express your thoughts. Thought disorders can significantly impair your daily functioning, relationships, school or work performance, and overall well-being.
What Is a Thought Disorder?
A thought disorder is characterized by impaired thinking, communication and language. The person's thoughts are disorganized, hindering their spoken and written language. They have difficulty processing and expressing themselves and likely have impaired executive functioning.
Types of Thought Disorders
There are twenty different types of thought disorders, which include:
Alogia/poverty of speech: This type involves short and restricted speech. The individual uses brief responses.
Poverty of content of speech: Within this disorder, a person uses a typical amount of speech. However, their content is abstract and lacks information or substance.
Pressure of speech: This person talks excessively. They may rant or speak loudly and don't seem to stop.
Distractible speech: This is characterized by difficulty staying on a topic due to distractions. The individual easily veers off due to what is going on around them.
Tangentiality: This involves a person responding in ways that do not make sense. They're off-topic or make loose associations.
Derailment: Within this disorder, the individual's unprompted speech seems all over the place. The topics and content don't connect.
Incoherence: This looks like jumbled speech. The person is unintelligible due to syntax and/or semantics issues.
Illogicality: A person with this disorder speaks in a way that isn't logical. Their reasoning doesn't make sense.
Clanging: This individual uses words based on their sound instead of meaning. For example, they may speak in rhymes that don't make sense.
Neologism: Within this disorder, this person makes up words.
Word approximations: An individual with this type uses words in unusual and unique ways.
Circumstantiality: This involves providing excessive and irrelevant information while speaking.
Loss of goal: An individual with this form loses track of what they were saying. They may forget the point of the whole conversation.
Perseveration: This person excessively repeats topics, words or phrases.
Echolalia: Within this disorder, the individual repeats or parrots the other person in the conversation.
Blocking: An individual will abruptly stop talking and forget what they were going to say.
Stilted speech: This person has an unusual way of using language. They may speak formally, grandiose or old-fashioned.
Self-reference: The individual with this type continues to refer the conversation back to themselves even when it doesn't make sense to do so.
Paraphasic error (phonemic): Within this thought disorder, the person mispronounces words.
Paraphasic error (semantic): The person misuses words. They may swap a word out for another word that doesn't fit their statement.
What Causes Thought Disorders?
There have been different theories over the last few decades regarding the cause of thought disorders. Ultimately, there is not one agreed-upon cause. It's commonly believed to be a combination of factors. These include genetics, environment, psychological makeup, early childhood development and impaired cognitive development.
While thought disorders are typically associated with schizophrenia, they're also linked to mood disorders, mania, dementia and neurological diseases. Thought disturbances have also been seen in individuals without health conditions or illnesses.
How Are Thought Disorders Diagnosed?
Healthcare providers use assessments made up of open-ended questions to diagnose thought disorders. These tools include:
Formal thought disorder-self scale (FTD-S)
Rorschach inkblot test
Scale for thought and language communication (TLC)
Thought and language index (TLI)
Your responses to the questions are then assessed for signs of thought disorders. Providers will rule out other medical conditions or previous procedures that could cause symptoms.
Your background, education, intelligence and culture impact your thoughts, language and communication. Your provider will take those into account to prevent a misdiagnosis.
Treating Thought Disorders
Treatment for thought disorders is often multifaceted. Your healthcare provider may recommend psychotherapy, such as cognitive behavioral therapy (CBT). A recent study found that CBT was more successful than other forms of supportive counseling in reducing the frequency of delusions and distress of hallucinations in those with thought disorders.
Medication is also used to treat symptoms of thought disorders. The type of medication prescribed will depend on the associated mental health disorder or health condition.
If you or a loved one are searching for support, try the Nobu app for free. You'll find guided lesson videos, self-care and goal-tracking tools. For an additional fee, you can connect with a therapist for more support. Download the Nobu app today.
Take Control Of Your Mental Health
Sign up and download Nobu today.