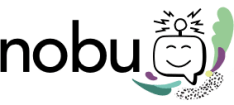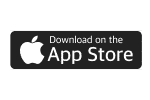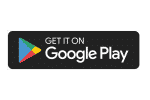 Catastrophizing or catastrophic thinking involves assuming the worst-case scenario will happen regardless of any evidence to the contrary. You may ruminate or get stuck thinking something terrible is going to happen, even if it's irrational. This is a form of cognitive distortion that increases your stress and anxiety levels and exhausts you. It can also prevent you from making decisions and taking risks, as well as hinder your growth.
Maybe your loved one doesn't answer your call. Even though you recently spoke with them and have no reason to believe they have died (old age, poor health, etc.), you might assume that worst-case scenario. Catastrophic thinking might also look like surviving a tornado, and now any time it rains, you focus on the thought that a tornado is going to destroy your home or kill you. You become stressed and paralyzed in fear.
What Causes Catastrophic Thinking?
There isn't one specific cause that prompts the development of catastrophic thinking. It may begin due to trauma, the environment, brain chemistry or a health condition.
For example, you may have survived a terrible event(s) that changed your beliefs and outlook on the world. Now, instead of looking at all possible options rationally, you focus on the worst-case scenario. The trauma has either reinforced beliefs or led you to new ones, such as:
The world is bad
People are out to get you or can't be trusted
You'll always end up hurt
Loved ones always leave you
This type of thinking is also associated with certain physical and mental health conditions:
Anxiety
Chronic illness and pain
For some, catastrophizing is a learned behavior. They may have grown up with a caregiver or close family member who used catastrophic thinking.
Research has also found that folks with chronic pain who catastrophize had increased brain activity in areas linked to emotions tied to pain. This report also noted these individuals had changes in their hypothalamus and pituitary responses.
How To Stop Catastrophic Thinking Patterns
Catastrophizing can feel all-consuming, but there are ways to combat this type of thinking. When addressing catastrophic thinking, you want to begin to:
Identify when you are catastrophizing. (Notice when you are assuming the worst-case scenario is going to happen.)
Evaluate how accurate the thought is. (Is there any evidence that goes against your worst-case scenario assumption?)
Challenge the irrational thought. (Example: "It's not unusual for someone not to answer my call. They could be working, at an appointment, driving, etc.")
Reframe the thought with a more rational and truthful statement. (Example: "My mom may be working, driving, on another phone call or simply didn't hear my call. I'm worried about her, but there isn't evidence to support that she is dead. I'll text her to give me a call when she has time to check in.")
Psychotherapy can help you learn how to do each of these steps and give you a safe space to practice, as well as provide support and education about coping skills. They also act as a sounding board as you work through underlying concerns. This may include processing trauma or treating mental health conditions.
Mindfulness can help you as you work to identify and confront these irrational thoughts. Some mindfulness activities involve growing your awareness of your thoughts, feelings and sensations without judgment. Try incorporating breathing exercises or using a meditation app to help you get started. These exercises can also help you manage stress, which impacts your thought patterns.
There is no medication for catastrophic thinking. However, your healthcare provider may recommend medication to treat the related mental health condition (anxiety, depression, OCD, etc.).
If you or a loved one are looking for help, try the Nobu app. Here, you'll find free mindfulness exercises and guided video lessons to help you build coping skills and manage stress. For an additional fee, you can also connect with a licensed therapist for more support. Try the Nobu app today. 
Take Control Of Your Mental Health
Sign up and download Nobu today.
Lukkahatai, N. & Saligan, L. N.

"

Association of Catastrophizing and Fatigue: A Systematic Review

." Journal of Psychosomatic Research, February 2013. Accessed December 14, 2022.

Moore, E., et al. "

Assessing Catastrophic Thinking Associated with Debilitating Mental Health Conditions

.

" Disability Rehabilitation, February 2018. Accessed December 14, 2022.


Quartana, P. J.; Campbell, C. M.; & Edwards, R. R. "

Pain Catastrophizing: A Critical Review

."

Expert Rev Neurother. May 2009. Accessed December 14, 2022.