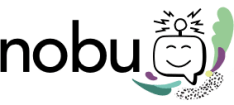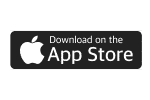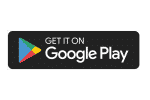 We tend to live in a world that prioritizes and values independence, but for some people, independence can be a trauma response. For a victim of trauma, abuse or neglect, hyper-independence happens because of a loss of trust in others or a fear of being hurt or abandoned.
Dependence, Independence and Interdependence
Ideally, there's a progression in life between the three stages of independence. 
Dependence: In the dependence stage, typically during childhood, we depend on others for our needs and wants. We're entirely dependent, for example, on our parents or primary caregivers to meet our physical and emotional needs as young children.
Independence: Eventually, people learn to set themselves apart from others. A growing sense of autonomy can occur, often seen as pushing boundaries. Teenagers, in particular, are known for exploring their sense of independence and wanting to do things on their own.
Interdependence: The third area of this progression is interdependence. With interdependence, as people move through their lives, they realize that while they can do things independently, sharing happy and difficult times is more enjoyable.
What Is Hyper-independence?
Sometimes a person might refuse help, even when accepting it would make their life simpler or happier. That could indicate a person is coming from a place of trauma. The response is known as hyper-independence. Hyper-independence as a trauma response becomes isolating and stressful. 
Signs of hyper-independence can include:
Doing everything by yourself
Having a hard time asking for help
Rejecting help when offered 
Trusting no one else to do a good job on tasks
Being an overachiever or workaholic
Decision-making without other people's input
Taking on all the responsibilities at home and work
Hyper-independence and Trauma
Trauma is an emotional response that occurs because of a terrible and often life-threatening event. The event can be a one-time situation like a natural disaster or something ongoing such as childhood emotional, sexual or physical abuse. Someone who was the victim of abuse or trauma may have developed a learned response to not trust or rely on other people and only rely on themselves. 
Hyper-independence can also stem from a means of self-protection to avoid further harm. They may subconsciously think they have to protect themselves, so they never experience trauma, abuse or harm again. Independence is a survival mechanism.
It can be difficult to link past trauma or abuse because a person may feel like they were always this way. In reality, the nervous system's response to trauma likely developed over time and leads to hyper-independence as a protection mechanism.
Even if someone didn't experience overt trauma in their lives, their relationship with their parents or caregivers early on could also influence hyper-independence. If someone experiences an avoidant attachment style in childhood, it can affect their adult relationships. Experiencing this attachment style with a caregiver can make someone crave independence to the point that emotional intimacy feels intolerable.
Why Hyper-independence Can Become an Issue
Hyper-independence can cause loneliness and an inability to be vulnerable or develop relationships with others.
Unresolved feelings: If hyper-independence stems from trauma, these feelings may have been left unresolved.
Stress: Extreme independence increases physical and mental stress, manifesting in different ways, such as anxiety, depression or substance misuse.
Burnout: Hyper-independence increases the likelihood of experiencing burnout.
Avoidance: When used to being let down by those they care about, a person will often overcorrect. They will try to avoid all relationships to protect themselves. It becomes painful and lonely because they avoid opportunities for love and connection.
Despite seemingly wanting to avoid relationships with other people, these connections are critical for a fulfilling, meaningful life.
How to Work Through Hyper-independence
No one chooses to have their trust broken from an early age. There's no choice when someone experiences trauma or abuse in their lives, and that initial trauma response to avoid relying on others isn't a choice. What is an option, however, is how someone might move forward. When all someone has known is disappointments, it's difficult to be open in relationships, but it is possible. 
With work, even someone with an ingrained sense of hyper-independence can feel worthy of receiving help and support from others instead of automatically anticipating abandonment or disappointment. It takes time for emotional wounds to heal and to allow a sense of vulnerability after trauma.
Journal: Think about why you might push against help when it's offered. Consider keeping a journal of how you feel when you reject someone's help to gain more insight. 
Consider why: Exploring the why's behind a desire to do everything alone can help someone start to uncover the associations with

a trauma response

.
Visualize: Consider what your life might look like with help from others. 
Practice self-love and compassion: When you're kind and compassionate to yourself, you can expand your brain pathways. Tell yourself that it's okay to feel certain ways, which will help relax your over-stimulated nervous system that can develop from trauma. 
Build relationships: Begin building a strong inner circle that supports you mentally, emotionally and professionally. If you aren't comfortable with your current support network, begin to ask yourself why.
Be mindful: Be intentional of how you grow your inner circle.
Talk therapy is a beneficial way to work through thoughts and feelings that could contribute to hyper-independence for someone experiencing trauma or post-traumatic stress disorder (PTSD). With therapy, someone can learn coping mechanisms, improve their relationships and move toward a sense of healing.
The Nobu app can be a starting point to explore your feelings and thoughts, set goals, track your progress, connect with a licensed therapist and securely message them on your terms and time.
Take Control Of Your Mental Health
Sign up and download Nobu today.
NIH National Library of Medicine. "Trauma-Informed Care in Behavioral Health Services." Accessed August 7, 2022.
Mental Health America. "How Trauma Impacts School Performance." Accessed August 7, 2022.
MacIntosh, Heather. "Developmental Couple Therapy for Complex Trauma." 2019. Accessed August 7, 2022.
Kleber, Rolf J. "Trauma and Public Mental Health: A Focused Review." Frontiers in Psychiatry, June 25, 2019. Accessed August 7, 2022.
International Society for Traumatic Stress Studies. "Trauma and Relationships." 2016. Accessed August 7, 2022.
Fuchshuber, Jurgen et al. "The Influence of Attachment Styles and Personality Organization on Emotional Functioning After Childhood Trauma." Frontiers in Psychiatry, September 5, 2019. Accessed August 7, 2022.
Sherin, Jonathan E. MD, Ph.D. And Nemeroff, Charles B. MD, PhD. "Post-traumatic stress disorder: the neurobiological impact of psychological trauma." September 2011. Accessed August 7, 2022.
Kraybill, Odelya Gertel. "5 Reminders For Survivors of Trauma." NAMI, January 17, 2020. Accessed August 7, 2022.
Robinson, Lawrence, Segal, Jeanne Ph.D. and Jaffe, Jaelline, Ph.D.  "How Attachment Styles Affect Adult Relationships." HelpGuide, 2021. Accessed August 7, 2022.
NIH National Library of Medicine. "Depression: What is burnout?" June 18, 2020. Accessed August 7, 2022.