Journal Prompts for Mental Health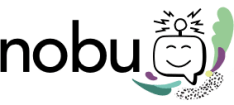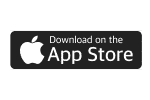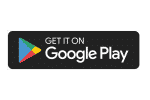 Self-care is an important part of managing mental health and well-being. Keeping a journal is one possible component of a self-care routine. Journaling offers many benefits and can be done in several different ways, such as using an app. A journal app helps keep the process accessible and less overwhelming. The Nobu app offers guidance and prompts to assist with getting started and maintaining a journal.
Benefits of Journaling on Mental Health
Keeping a journal offers many benefits to mental health and well-being. Journaling provides an outlet to explore thoughts, feelings and reactions. It is an expressive coping skill that can help someone release emotions and thoughts that may be held in private. Journaling can help people learn more about their triggers, stressors and thoughts. It can also provide an avenue to recognize and appreciate blessings, gifts and people in someone's life.
Journaling has been shown to provide many long-term benefits to people:
Fewer stress-related doctor visits
Improved mood
Less stress overall
Improved psychological well-being
Fewer feelings of depression
Fewer post-traumatic stress disorder (PTSD) symptoms
Improved attendance at work
Better memory
Better sports performance
Higher grade point average
Better social interactions with other people
People can also experience improved physical well-being, including:
Improved immune system health
Lower blood pressure
Fewer hospitalizations
Improved liver health
Improved lung health
Types of Journaling
Journaling is a very personal experience. People can have many different preferences for how they journal and what they use for journaling. Some prefer to use a special notebook, while others may prefer a simple pad of paper. There are also pre-printed journals available that may offer guidance for journaling. They may incorporate calendars, prompts, artwork, motivational quotes or other guidance on each page. A journal can also be done in an electronic format on a computer, tablet or smartphone. Many different apps, like the Nobu app, are also available to use for journaling. 
People can choose from a variety of different types and styles of journaling. Each style has unique qualities to assist and guide the journaling process.
Brain dump journal: A brain dump journal is a space for free writing. The journaling time does not have a specific focus or topic. The writer freely "dumps" whatever is in the brain on paper. There should be no focus on grammar, what someone else would think or appropriate topics. It is the time to release what is inside the mind.
Gratitude journal: Keeping a gratitude journal is an outlet to reflect upon and then write about those things for which someone feels grateful. It can be written in many formats, such as bullet points, sentences, letters or a creative outlet — using photos, for example. Some things to consider when keeping a gratitude journal are:
What are you thankful for?
What makes you smile?
What brings joy into your life?
What is something you look forward to?
What brings a sense of peace?
What helps you relax?
Bullet journal: This type of journal uses bullet points and lists for journaling instead of long sentences. The entries use certain symbols to categorize the bullet points (e.g., completed, scheduled, big event). Some people choose to get creative when making a bullet journal and design their own. There are also pre-printed bullet journals already designed for this purpose. The journal should have different categories incorporated, such as:
Index
Daily, weekly and monthly to-do lists
Year-long calendar to enter events, goals, etc.
Short- and long-term goal tracking
Daily experiences and activities
Pages to track whatever you like (e.g., food to try, movies to watch, places to go)
Diary entries
How To Start a Journal
Getting started on journaling can feel overwhelming, especially if it is a new activity. A good place to start is by identifying a time of day for journaling. Remaining consistent with the time can help to set the habit. It is important to select a time of day that is available to write and feel the experience of journaling without demands and pressures. Pairing the journal with something that is already part of the day can help. For example, it can help to begin journaling while having a morning cup of coffee or evening cup of tea.
It is okay to begin with a small step for journaling. It does not have to be a huge and daunting task. Setting a timer for five minutes can make it seem less overwhelming and easier to make time for it. Beginning with journal prompts, guided journals, apps or websites can also help to break the idea of journaling down into smaller steps. 
Creating a peaceful journaling environment can also help set the tone for journaling. The location for journaling should be comfortable. Turning on calming music, sitting in a comfortable chair and doing some calming activity before journaling can help make the experience more soothing and enjoyable.
25 Journaling Prompts for Mental Health
Journal prompts can help create the flow of a journal by offering guidance on what to write for the entry. Some journals come pre-printed with available prompts, or a prompt can be selected from a list:
I feel happy when…
I feel scared when…
I last felt sad when…
Write about a time when you felt brave.
Write about a place you have been and would like to visit again.
What part of the day do you enjoy the most?
What is something that scares you?
What are three things that make you smile?
Write a thank you letter to someone in your life who mentored or guided you.
What is one thing you want to accomplish this year?
What are three important things you have learned from relationships with other people?
What are three strengths you have?
What are three steps you have taken to build a better version of yourself?
What is an important value that guides your life?
What is something about you that surprises other people?
What would you like to say to someone who is no longer in your life?
What would you like to say to someone who is in your life?
Write a thank you note to yourself.
What can you do to take better care of yourself, and how can you make it happen?
What is your favorite song? Book? Movie? TV show?
What is something you have always wanted to do?
What was the last thing that made you laugh?
When was a time you felt grateful to be alive?
Who is someone you trust?
I forgive myself for….
Start Journaling Today With Nobu
It is never too late to start journaling or resume if you have done it in the past. The Nobu app can help with journaling. Nobu guides you through journaling by offering prompts and free writing space. It can help make your journaling experience more accessible and successful.
With the Nobu app, you can also select specific issues to target on your journey (such as anxiety, addiction or depression). Your identified journey can personalize your experience with the app, and you can set goals related to this journey to track your progress. Download the free Nobu app today, available on the Apple Store and the Google Play Store.
Take Control Of Your Mental Health
Sign up and download Nobu today.