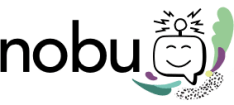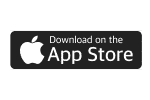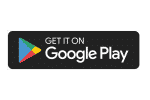 The differences between lust and love have confused people for generations. Beginning relationships can be a blissful time but also difficult to navigate. As you experience new relationships, understanding the different qualities and characteristics of lust and love can help you feel more confident and comfortable with your new relationship.
The Difference Between Lust and Love
People feel a strong sexual and physical attraction to someone else with lust. A person usually has frequent and intense sexual thoughts and fantasies about another person. They feel driven by the short-term state of pleasure-seeking desires for sexual gratification. Lust can be the beginning stage of a love relationship, or a relationship can exist over time as pure lust.
Love entails more thoughts about establishing a future with someone. When someone feels love, they have more future-oriented thoughts about their partner. They desire a long-lasting relationship with commitment and want to share life together. Love entails feeling an emotional attachment to another. 
Signs of Lust
To recognize that you are feeling more lust in a relationship, it can help to know some possible signs of lust:
Consumed by thoughts of sex: You may become so preoccupied with sexual thoughts about another person that it feels overwhelming or obsessive. You may hyperfocus on sexual gratification and closeness with the other person.
Not interested in getting to know the other person: Your primary desire is getting to know the other person sexually and physically. You do not want to know about the other person's interests, likes, dislikes or background.
Focused on the here and now: You have no interest in thinking about a future with the other person. Your thoughts focus on the immediate sexual connection and gratification as opposed to building a relationship and a future with the other person. 
Do not care about differences in beliefs and values: Your focus is on how you match with this person sexually, not on how you think about life and the world. You do not initiate conversations about values; if you do learn about differences in beliefs, it just does not matter to you.
Most of your time is spent together in the bedroom: You want repeated sexual gratification with this person, so you spend most of your time together sexually. You are not interested in dating or getting to know the other person outside of sexual interests.
Signs of Love
Falling in love with someone can bring on many different intense thoughts and feelings. Some people may have difficulty recognizing that they have fallen for someone. Knowing some common signs can help you find some clarity in what you are feeling:
You feel an emotional attachment: You have developed and feel an intimate emotional bond and connection to the other person. You genuinely care about how the other person feels and want to deepen this connection. 
You think and plan for the future: When you plan or think about your future, you include the other person in the visions. You think about things such as this person meeting your friends and family, going on trips together and attending special events together.
You open yourself up emotionally: You feel comfortable, safe and secure sharing your emotions with the other person. You can share good and bad feelings without worrying about how they will respond to what you share.
You support and feel connected to them in their life: You are interested in what happens to them and how it makes them feel. You feel a connection and are affected by how they feel (good and bad).
Your feelings grow and deepen in time: As time passes, you feel stronger and deeper feelings and connections with the other person. 
Can Lust Develop Into Love?
For some people and in some situations, lust can develop into love. Relationships can grow from purely sexual and lustful to deep and loving as time passes. Other times, love may not be in the picture for two people. Some may feel lust and love simultaneously in a relationship. 
The Stages of Love
Research has defined three stages of love. A relationship can move across the stages or stop at any stage. With each, the body releases different hormones. The hormones released at each stage play a role in how people respond:
Stage 1: Lust
Increased testosterone and estrogen levels
Intense feelings of sexual attraction to the other person
A strong drive for sexual gratification
Stage 2: Attraction
Increased levels of dopamine and norepinephrine (leading to feeling euphoric, happy and energetic)
Decreased levels of serotonin (likely contributing to the obsessive type of infatuation at this stage)
Increased connection with your partner as it takes on a new level of significance in your life
Wanting to spend a lot of time with this partner
A desire to feel physically close to your partner
Stage 3: Attachment
Increased levels of oxytocin (the cuddle hormone)
A sense of calm and peace with the relationship
Feeling emotionally and intimately bonded to the partner
Having an emotional trust and feel safe with the partner
Feeling committed to your partner
Recap: Love vs. Lust
Love and lust are both major components of relationships, and it can be tough to distinguish between the two reactions. Sexual attraction can create even more confusion. Finding some clarity and understanding of how you feel regarding the other person can help you move forward in a more healthy relationship pattern.
You can ask yourself some questions to help determine whether you are experiencing feelings of lust or love toward your partner: 
How does it feel inside your body when you see this person?
Do you think about or want this person to engage with you sexually?
If you have been sexual with this person, how does it feel?
Do you have sexual fantasies about this person?
Do you think about or imagine future-related events with this person?
Do you think about introducing this person to the special people in your life?
Do you want to take this person to special events? Outings? Go on dates?
Do you only want to take this person to bed?
Do your answers point more toward feelings of sexual excitement and desires for your partner? Or do they lean toward thoughts and feelings related to a future, emotional bonding and connecting outside the bedroom? If you have a connection that feels like more than sexual desire, you likely are experiencing more feelings of love toward your partner.
The Nobu app can provide answers and support if you or someone you know has questions about relationships and love. You can access free mental health support, including articles, learning coping skills, journaling prompts and goal setting. You can also connect to a mental health professional and begin online therapy sessions. The app is available for download on the Apple Store and the Google Play Store. 
Take Control Of Your Mental Health
Sign up and download Nobu today.
Bolmont, M. "Love is in the Gaze: An Eye-Tracking Study of Love and Sexual Desire." Psychological Science, September 2014. Accessed October 11, 2022.
Forster, J. "How Love and Lust Change People's Perception of Relationship Partners." Journal of Experimental Social Psychology, March 2010. Accessed October 11, 2022.
Wu, K. "Love, Actually: The Science Behind Lust, Attraction, and Companionship." Harvard University, February 14, 2017. Accessed October 11, 2022.