Mommy Issues: Meaning, Psychology and Signs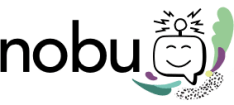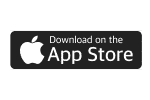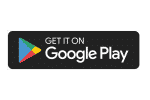 Having a rocky relationship with your mother in childhood can lead to a lot of emotional turmoil in adulthood. Going back to the days of Freud and other prominent psychologists, experts have looked at the relationship between mothers and children to explain why people are the way they are as adults. 
Different interactions with your mother in the early years of development can cause you to have different forms of attachment to romantic partners later in life. It can also increase the likelihood of other emotional issues, such as anxiety or detachment. The interactions in a mother-child relationship and the effects they can have are sometimes referred to as "mommy issues." 
By knowing the signs of mommy issues and understanding the types of attachment styles that can stem from the relationship with your mother, you can help determine whether you may have mommy issues.
What Are Mommy Issues?
The term "mommy issues" commonly refers to a complex relationship with one's mother. Mommy issues result in various psychological effects, which become more apparent as someone gets older and has their own romantic relationships.
Mommy issues often stem from the way someone's mother interacted with them while they were growing up. This does not necessarily mean that the mother was a "bad" parent, but it can mean their behavior affected the way their child sees themself and their place in the world as an adult.
See Related: What are daddy issues?
The Psychology Behind Mommy Issues
From a psychological standpoint, mommy issues can relate to the kind of attachment a child forms with their mother while growing up. The different attachment styles can tell us a lot about why someone may have certain traits or issues as an adult. 
In 1944, psychotherapist John Bowlby wrote about how the attachments formed with a mother in infancy have a direct correlation to how adults behave. Researcher Mary Ainsworth worked with Bowlby and found that specific aspects of the way a mother acted with their child led to different attachment styles with children. These styles were eventually sorted into four different categories.
Attachment Styles
The four attachment types that can occur in a mother-child relationship include:
What Causes Mommy Issues
Many psychologists and doctors say that the attachment formed with a mother is the most important connection a child will make early in their life. With this level of importance, it is only natural that an unhealthy relationship or experience with your mother will lead to emotional issues in the future. 
If someone's needs were met as a child, they most likely developed a healthy attachment style and are able to have healthy relationships as adults. In some circumstances, such as in cases of abuse or neglect, children are forced to develop emotional coping mechanisms to survive. This may cause a negative attachment style in the future, which will show up in later romantic relationships. 
5 Signs of Mommy Issues
Everyone can experience mommy issues differently depending on their own circumstances, emotional capacity, coping skills and support growing up. It is important to know the different signs so you can learn whether you are experiencing mommy issues. 
1. Clinginess
People who did not feel a close or secure attachment to their mothers when they were young may exhibit clinginess in their adult relationships. This can show up in romantic relationships, and a person may demand a lot of their partner's time and attention in order to feel secure. 
2. Detachment
If you had a detached parent during childhood, or one that did not show a lot of affection, you may exhibit detachment as an adult. This can present as an inability to get close to people or trouble with intimacy. 
3. Low Self-Esteem
Low self-esteem can be a sign of having a poor relationship with your mother as a child. If a child is not shown affection or told they are loved, they may not develop a healthy sense of self-worth.
4. Poor Relationship With Mother
Having a poor relationship with your mother may be a sign of mommy issues. If you grew up with a lot of tension with your mother, it may be worth taking a deeper look into. 
5. Dependent
Being dependent on your partner as an adult can be a result of always being dependent on your mother as a child. Adults with attachment issues tend to heavily rely on their romantic partners for emotional support and help with simple tasks they should be able to do themselves. 
Mommy Issues in Men vs. Women
Men and women may experience mommy issues differently, as both genders tend to have different social norms and expectations on how to handle relationships. 
Women who have mommy issues may exhibit:
Inability to trust in relationships
Poor self-esteem
Not having strong female bonds
Not wanting to become like their mother
Trying to people-please
Men who have mommy issues may exhibit:
Frequent contact with their mother
Being disrespectful towards women
Needing constant validation
Being insecure in relationships
Pattern of cheating in relationships
Feeling entitled or better than others
However, both men and women may experience a variety of these symptoms due to complex relationships with their mothers and different attachment types. 
Resolving Mommy Issues
If you think you are experiencing mommy issues, speaking with a therapist or other licensed professional can help you work through those issues. A therapist can help you unpack your relationship with your mother to see if you may be exhibiting a specific attachment type that is affecting your current relationships in a negative way. 
If you are looking for support for these concerns, the free-to-use Nobu app has many different tools to help you address the effects of your childhood and learn ways to cope. The Nobu app has lessons, mindfulness tools, goal-tracking services and many other resources that can help improve your mental well-being. For an additional fee, you can also connect with a licensed therapist to receive professional mental health care. Take the first step toward a happier life: download Nobu today.
Take Control Of Your Mental Health
Sign up and download Nobu today.