Understanding the Quality Time Love Language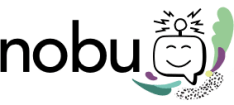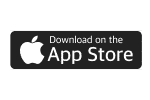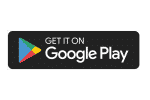 The five love languages are more than just a dating trend. Coined by relationship expert Gary Chapman in his book, The Five Love Languages: How to Express Heartfelt Commitment to Your Mate, our "love language" is a term that explains how we show and receive love in romantic relationships. Understanding the love languages can help you strengthen your relationships and avoid miscommunication. 
What Is a Love Language?
A love language is a person's way of communicating love to their significant other. Love languages can explain how a person shows love or likes to receive it. According to Chapman, there are five love languages: 
Physical touch
Acts of service
Words of affirmation
Receiving gifts
Quality time
Knowing your partner's love language can help you understand how to express love to them. Likewise, knowing your own love language can help you express your needs to your significant other. Feeling deprived of your love language can lead to miscommunication and dissatisfaction in a relationship.
Quality Time as a Love Language
If someone's love language is quality time, they express love by giving their significant other their undivided attention. In return, they feel seen and loved by their partner when they are present and engaged with them. While seemingly simple, quality time can be difficult in today's busy and overly connected world. Technology, in particular, can make our partners seem distracted. Unplugging from technology and tuning in to your partner can enhance your time together. 
Signs Your Love Language Is Quality Time
Certain signs may indicate someone's love language is quality time. If you identify with the following, quality time might be your love language: 
Spending quality time with your partner brings you the most satisfaction.
You set out time to spend alone with your partner.
You become upset when planned quality time is interrupted or canceled.
You feel lonely or hurt if your loved one is distracted or not paying attention to you when spending time together.
You feel most loved when your partner actively listens and pays attention to you.
What To Do if Quality Time Is Your Partner's Love Language
If your partner's love language is quality time, you might wonder how to make your time together more meaningful. What quality time means to one person can differ from someone else, so it's important to ask your partner what quality time means to them. That way, you can plan your time together accordingly. 
In general, attention speaks louder than words. Being present without distractions can make your partner feel loved. 
Ideas for Quality Time
If your partner's love language is quality time, there are plenty of ways to build your bond:
Take a class or work on a project together. 
Watch a movie or show together without distractions. 
Go on a walk or hike together. 
Eat together without your phones. 
Discuss and plan your future together. 
Take a trip together.
Participate in seasonal activities, like going on a hayride or seeing Christmas lights.
Buy your partner season passes to see their favorite sports team. 
Buy concert tickets for you and your partner. 
Actively listen to your partner when they are speaking.
Quality Time in a Long-distance Relationship
Distance doesn't have to take a toll on your relationship if one of your love languages is quality time. There are still plenty of ways to spend quality time together in a long-distance relationship. You can set up a virtual dinner date via Zoom or Skype or watch a movie together online. It's important to keep these commitments and treat them like in-person dates to build trust and show your partner that you value their time. When you see each other in person, make the most of it by being as present as possible. 
What if You and Your Partner Have Different Love Languages?
You can have a successful relationship with someone with a different love language than you. However, expressing their love language might take some time and practice, especially if it's not natural to you. It's important for you and your partner first to discuss what your love languages are. From there, you can prioritize scheduling opportunities to express your love languages to each other. Quality time might mean planning a vacation together or carving time out of your day to talk to each other. These moments, while seemingly minor, can make a huge difference in your relationship. 
If you are having relational problems, Nobu can help. Nobu is an app that provides evidence-based tools to manage mental health concerns. It offers meditation guides, educational resources, goal tracking and clinical assessments. Nobu can also match you to a highly qualified therapist based on your specific needs. 
Tapping into your emotions and dedicating time to self-reflection can strengthen your relationship with yourself and others. Download the Nobu app at the App Store or Google Play store to enrich your relationships today. 
Take Control Of Your Mental Health
Sign up and download Nobu today.
Chapman, Gary D. 2010. The Five Love Languages. Farmington Hills, MI: Walker.
5 Love Languages. "What Are the 5 Love Languages?" Accessed September 17, 2022.