Seasonal Depression (SAD)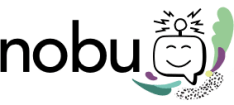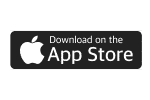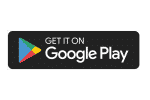 Is it just the blues, or could you be suffering from seasonal depression? There are many reasons why you may feel sad, have low energy, or have a decreased interest in your favorite activities. What differentiates a regular day where you don't quite feel like yourself from something that you may want to speak to your doctor about? Understanding symptoms, risk factors and treatment of seasonal affective disorder (SAD) can give you a better understanding of what to expect and how to tell if you're experiencing seasonal depression.
At a Glance
Seasonal affective disorder (SAD) occurs during the fall and winter months and affects both men and women, specifically adults.
Symptoms of SAD often look like depression but are identifiable due to the time of year the symptoms occur.
There are various treatments for seasonal depression that include light therapy, talk therapy and medication.
What Is Seasonal Affective Disorder?
Seasonal affective disorder, also known as SAD, is a change in a person's behavior or mood that coincides with the changing of seasons. Although we all can experience moments or even days where we feel sad, seasonal affective disorder is a type of depression. Depression is characterized by a continued period of negative thoughts that affect how you think, feel and act. Studies show that approximately 5% of adults in the United States experienced SAD and that it typically lasts about 40% of the year.
Who Is at Risk for SAD?
Both men and women are affected by seasonal affective disorder. According to a study by Johns Hopkins Medicine, SAD affects women more often than men and is usually diagnosed in adulthood. People under the age of 20 are less likely to suffer from seasonal affective disorder. A person's risk of developing SAD increases with age. 
Other risk factors for developing SAD are:
Location: Living farther north, away from the equator with shorter days and less sunlight 
Pre-existing depression: Being diagnosed with major depressive disorder or bipolar disorder 
Family history: Having a family history of SAD or other co-occurring mental health concerns 
What Causes SAD?
The main cause of SAD has been linked to various chemical changes that happen in the brain when there are shorter days with less daylight. The chemicals that affect SAD are:
Serotonin: A neurotransmitter in the brain that helps control mood
Melatonin: The hormone that is responsible for maintaining a normal sleep cycle
Vitamin D: Believed to help promote serotonin activity
Serotonin and melatonin both impact your body's circadian rhythm and how it distinguishes between day and night. Circadian rhythms are a 24-hour-clock that our bodies use to respond to light and dark, or day and night. When the chemicals that help control our ability to adjust to shorter days and longer nights are not working correctly, the risk for SAD is greater. 
Research shows that people diagnosed with SAD produce less serotonin and more melatonin. This causes your body to make less of the chemical that stabilizes mood, and more of the chemical that makes you feel tired. Combined with a decrease in Vitamin D due to less direct sunlight in the winter months, the influence of these chemical changes are all factors in SAD. 
FAQs
When Does Seasonal Depression Start?
In most cases. seasonal depression symptoms begin in fall or early winter and usually go away by the spring or summer. Although it is rare, some people have depressive episodes during the spring or summer months. This is called summer SAD and is far less common.
Symptoms of SAD
The symptoms of SAD may seem similar to depression, but the key indicator that symptoms are SAD-related is the time they begin. If you experience some or all of the following symptoms during the change of seasons, you may be affected by SAD:
Feeling depressed
Socially withdrawn
Loss of interest in normal activities
Significant weight loss or gain
Increased tiredness during the day
Difficulty concentrating 
Increase or decrease in appetite
Thoughts of death or suicide
Irritability 
How Is SAD Treated?
The most common way to treat SAD is through light therapy. Light therapy is thought to be the most effective treatment for SAD because it can help reset a person's circadian rhythm by simulating sunlight exposure. It utilizes lightboxes, to provide one of two different types of light:
Bright light therapy uses a very bright light that filters out UV rays to stimulate the natural effects of sunlight. 
Dawn simulation therapy uses a device to gradually increase the light in your room 30 to 45 minutes prior to you waking up. This approach tries to help your brain think there are more daylight hours by exposing you to "light" before you wake up. 
According to the University of Michigan Medicine, light therapy works best when used in the morning and with a 10,000 lux wattage for 20 to 30 minutes. Most people report feeling the positive effects of light therapy within a week of starting treatment. 
Other treatment options for SAD include:
Talk therapy 
Medication
Exercise
Increased time outside
Vitamin D supplements
Tips for Combating Seasonal Depression
Although seasonal depression is not completely preventable there are certain steps you can take to help reduce the impact of SAD. These steps include:
Eating healthy well-balanced meals
Limiting alcohol intake
Reaching out to friends and family for support
Speaking with your healthcare provider
Spending more time outside
Knowing the signs and symptoms of SAD
Starting light therapy before symptoms appear
Seeking out a mental health provider for continued support
Being patient with yourself — depression is not treated overnight
If you think you may be affected by SAD, speak with your doctor to see what treatment options are right for you. 
Read More: How To Get Out Of Bed When It Feels Too Hard
What Resources Are Available to Me?
If you're looking for an easy way to access tools that can help support any SAD symptoms you may be feeling, the Nobu app is for you. This free-to-use app has plenty of resources, including mindfulness tools, mental health lessons, journaling and goal-tracking. For an added fee, you can also use the app to connect with a licensed therapist to get even more support.
Take Control Of Your Mental Health
Sign up and download Nobu today.