Borderline Personality Disorder (BPD) Splitting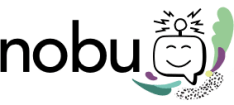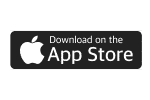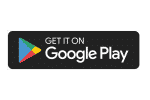 Some of the most recognizable aspects of borderline personality disorder are fluctuating moods, intense emotional reactions, chaotic relationships and self-destructive behaviors. For many individuals with BPD, these aspects are interwoven with the splitting.
What Is Splitting in BPD?
BPD splitting is a person's unconscious use of all-or-nothing thinking. BPD individuals cannot process nuance and conflicting aspects, emotions or thoughts. Instead, they view themselves, others or situations as all good or bad. This black-and-white thinking plays out in a pattern of unstable relationships and intense emotional reactions. BPD splitting is a defense mechanism a person uses unconsciously to deal with stress, anxiety or trauma.
Symptoms of Splitting
Signs of splitting include:
Idealizing others or putting them up on a pedestal
Devaluing/hating people they used to idealize
Inability to see both the positive and negative attributes of other people, themselves or situations
Sudden and dramatic shifts in view of other people, themselves or situations
Use of absolutes: always, never, all, none, perfect, bad
Sudden and dramatic changes in mood or behavior
Wanting to harm or get revenge on those they devalue
Examples of Splitting
A splitting episode can center on any person in the individual's life (e.g., a loved one, mentor, coworker, boss or neighbor). Splitting may also center on an individual's view of themselves or other parts of their world (e.g., workplace, school or place of worship).
Example one: You adore your best friend and believe they are perfect. You want to spend most of your time with them and look up to them. They can do no wrong in your eyes.
Your best friend cancels lunch with you because they need to pick someone up from the airport. To you, this is a betrayal. You believe they're a terrible person and horrible friend, so you cut them out of your life.
Example two: You constantly need reassurance from your partner. You frequently ask them if they still love and want to be with you. Validation from them is crucial to you, and you want to be the center of their attention. Deep down, you're afraid they will abandon you.
How Long Does Splitting Last?
There is not a set amount of time that splitting lasts. An episode may be short-lived, lasting only a few hours, or go on for an extended period. There are also times an individual holds onto the splitting views permanently.
Splitting may negatively impact a person's life more when they rapidly split often or have long-lasting splitting episodes.
What Causes Splitting?
This cycle of idealization and devaluation is part of the DSM-5 diagnostic criteria for BPD. It's a defense mechanism that unconsciously occurs when facing stress, a new situation or distressing emotions. Splitting makes it easier for the individual to deal with situations that bring about complex feelings.
Triggers are unique to each individual. What triggers BPD symptoms for one person may not impact someone else the same.
Triggers may include:
Time apart from a loved one
Change in communication with a loved one
Receiving positive or negative feedback
Beginning a new relationship
Changes in their schedule, work, school or living arrangements
Anniversaries of significant experiences, holidays or certain times of the year
Interacting with or remembering specific people in their past
A thought or memory of past trauma
Effects of Splitting
Splitting and other symptoms of BPD affect every area of a person's life. BPD impacts how that person views and interacts with the world and others. It also affects how they see themselves.
Splitting can affect the self leading to:
Low self-esteem; distorted view of self
Feelings of numbness or emptiness
Suicidal thoughts or attempts
Impulsive or risk-taking behaviors
Vulnerability to exploitation and harm from others
Effects of BPD Splitting In Relationships
Idealizing and devaluing others and themselves leads to unstable and chaotic relationships.
The effects of splitting in relationships may include:
Chaotic relationships with extreme highs and lows
Difficulty forming relationships
Rapidly moving between relationships
Patterns of cutting people off followed by new intense relationships
Blaming the other person in the relationship for their feelings
How To Cope With Splitting
The effects of splitting can feel overwhelming. While there is no cure for BPD, there are ways to help yourself cope.
Learn to identify when you're splitting. That way, you can challenge your black-and-white thinking.
Write a list of aspects you value about the important people in your life. Read the list when you find yourself devaluing them or wanting to cut them off.
Create a list of things you value about yourself. Read the list when you find yourself hating and devaluing yourself.
Practice simultaneously noticing the positive and negative aspects of situations and other people.
Practice pausing to determine your feelings when you notice the desire to act impulsively.
Seek out therapy. A therapist can help you identify splitting behaviors and give feedback as you process the related emotions.
Avoid alcohol and substance use.
How To Help Someone With BPD Splitting
Loving someone with BPD can sometimes feel overwhelming and distressing. You may realize you're emotionally drained and unsure how to support them while caring for yourself.
When helping a loved one experiencing BPD splitting:
Encourage and support them in going to therapy.
Set firm and healthy boundaries that protect your well-being.
Remember that splitting is part of BPD.
Communicate clearly, honestly, calmly and kindly.
Remind your loved one you care for and love them.
Seek your own support through therapy.
If you or a loved one is seeking support, check out Nobu. The Nobu app offers free guided lessons, goal exercises and mindfulness activities. You can also pay an additional fee to connect online with a licensed therapist. Download it today in the Google Play store or Apple Store. 
Take Control Of Your Mental Health
Sign up and download Nobu today.