Is Messaging Therapy Right for Me?
By Angela Phillips, PhD, LICSW on August 24, 2021
With so many types of therapy out there, it can be daunting to think about what could be the most helpful approach to invest in. As many have turned to online mental health services over the past 18 months, this has added another layer of consideration about various ways mental healthcare can be effectively delivered and received. Even prior to COVID-19, digital mental and behavioral healthcare was projected to steadily grow in investment and use in the coming years. However, in April of 2020, we saw a skyrocketing increase in telehealth claims by 78 times what was reported just two month prior. Although this jolt in online healthcare claims has declined, it has since maintained at 38 times our pre-pandemic averages.
As online mental healthcare has continued to grow, most companies offering remote teletherapy provide live video sessions, while some include communication via audio, and texting features. As the newest kid on the block, "messaging therapy" has become increasingly popular with its undeniable convenience. Although it lags behind in substantive support and evidence, there are a variety of reasons this type of therapeutic communication can and should benefit many users. From busy travel or work schedules, to preferred anonymity and the "online calming effect," messaging therapy appears to be sticking around for the long haul. Despite having a clear place in the world of online telehealth, messaging therapy, alone, is still something we're learning more and more about.
From Instagram and blog posts, to self-help books and webinars, there are a LOT of resources out there. So, who is best suited for online messaging therapy? Here are a few things we know, if you might be in the market for a little more support.
When messaging might be most helpful for you:
If you're struggling with mild to moderate stress, depression, anxiety, or other mental health challenges. These issues shouldn't be posing significant threats to health and well-being that might need greater attention.
If you're finding it difficult to figure out where to start. Messaging therapy can help to tailor what will help you reach your mental health and wellness goals. While online mental health resources are plentiful, they can be stressful to weed through and really find what you need
If you're worried you may be putting too much on friends and family. Some of us may need an additional outlet for support on day to day stressors, relationships or other experiences. Having a human sounding board that can help us process through these daily challenges can be a great tool to have. Journaling and reflecting may only take us so far if we need a little more guidance or push.
If you keep thinking about therapy. Or, if you want to get back into it, but just can't afford it or can't organize around the scheduling requirements.
If you have a therapist but need a little more support between sessions. Talk with your therapist about this first, but many of us have a lot of goals we want to work on and not enough time with our primary providers. If you have the time and resources, this may be an extra hand that can go a long way.
When messaging might not be most helpful for you:
If you're in crisis. Messaging therapy is not a crisis management tool. There are platforms and hotlines available for emergency mental health situations. Although therapists will typically respond within 24-48 hours, this is not what messaging therapy is best suited for.
If your treatment requires specific techniques. This may not be something you can predict. However, some mental health challenges that include more severe symptoms, social anxiety, significant trauma, exposure, or more consistent back and forth dialogue, may not find messaging therapy to be effective. This doesn't mean it can't supplement other types of therapy, but is something that should be discussed with your providers for the best possible outcome.
If you struggle with following through or holding yourself accountable. Many find it difficult to follow-up or maintain consistency with new habits, self-care, keeping appointments, etc. This is a challenge for SO many of us, but if we have a sense that we need a more specific approach to keep us engaged, messaging might not be the best choice. That said, letting any therapist know this is a challenge can get you on the right track.
Finally, a phenomenon called the "online calming effect" has also shown that both therapists and clients may find the online environment to be more comfortable than face-to-face interactions. As we have become more dependent upon texting over the years, there is certainly a potential benefit to receiving more mental health support in this manner as well. However, as with any new approach, be sure to consult with your trusted healthcare provider and do your research as to what might work best for you.
Created by experts at Advanced Recovery Systems, the Nobu app offers evidence-based mental health support. Users can complete clinical assessments, review hundreds of lessons, practice mindfulness, and create and track mental health goals. Users can also receive online addiction or mental health counseling with a licensed therapist for an additional cost, often covered by insurance.
Download Nobu on the App Store or Google Play store to get started.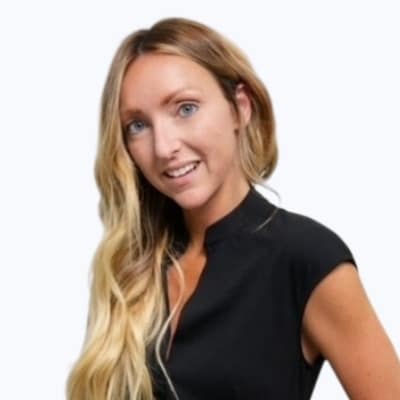 Written by – Dr. Angela Phillips
Angela is a licensed therapist and clinical researcher, and has worked in public, private, government, and not-for-profit organizations, across clinical and research-oriented roles. Angela's clinical and research experience has included suicide prevention, cognitive behavioral… Read more.
Bestsennyy, Oleg; Gilber, Greg; Harris, Alex and Rost, Jennifer. "Telehealth: A quarter-trillion-dollar post-COVID-19 reality?." McKinsey & Company, July 9, 2021. Accessed August 23, 2021.
Reynolds, D'Arcy J.; Stiles, William; Bailer, A. John and Hughes, Michael. "Impact of Exchanges and Client–Therapist Alliance in Online-Text Psychotherapy." Cyberpsychology, Behavior and Social Networking, May 2013. Accessed August 23, 2021.