Dating Someone with Depression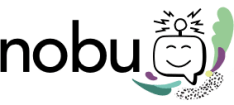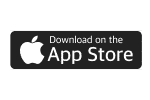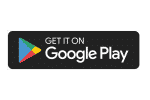 At a Glance
Depression continues to be a major health issue in the U.S., as around 20% of Americans develop it at some point in their lives.
Depression symptoms can vary widely; one person may display feelings of sadness, while another may be irritable and anxious.
When dating someone with depression, it's important to educate yourself about the condition and learn ways to support your loved one.
Medication, therapy and other forms of treatment can help couples who are struggling with depression.
Depression is a common mental health disorder that affects more people than you might think. Recent estimates show that around 20% of Americans will experience depression at some point in their lives. Given its prevalence, it is likely that many people will be in a relationship with someone who has depression or may in the future. 
Depression is a serious mood disorder that can be episodic or persistent. People with depression typically experience ongoing feelings of sadness and hopelessness, which can lead to difficulty in relationships and everyday living. Depression symptoms often vary from person to person, and they may be more severe during some episodes. Common symptoms may include:
Lethargy
Sleep disturbances
Apathy
Fatigue
Weight loss or weight gain
Difficulty with concentration
Thoughts of suicide
A partner may not know how or when to help a depressed partner. Many partners just want their loved ones to feel better again, and they fail to understand why their depressed partner cannot look on the bright side and move on with their life despite their mood.
Others find it difficult to understand what is going on with their partner. Neither party may understand what is going on at first — things may just seem off in the beginning. A partner who used to enjoy going out may want to stay home more. A partner who used to enjoy sex may find that they don't desire it anymore. It's important to recognize when the shift is due to depression, but it can be difficult.
What To Know When Dating Someone with Depression
All relationships require work, especially ones involving a partner who struggles with depression. A person may be feeling more alone in the relationship as the depressed partner withdraws. It is important that both partners get the help and support they need.
It is also important for a partner to know their boundaries and understand what is going on with their depressed partner. Becoming educated about depression can make things better. Depression can look profoundly different from person to person. One person may have difficulty finding the energy needed to get out of bed, while another may be irritable all the time. Others experience high levels of anxiety along with feelings of sadness. 
Getting help with the situation can be invaluable. There are many sources out there that can help you understand depression in general and your situation in particular. For example, the Substance Abuse and Mental Health Services Administration (SAMHSA) can connect a person to local services to better understand their situation and their partner's depression.
However, there is a difference between supporting a depressed partner and trying to fix or cure their depression. Becoming educated about a partner's depression can help a person accept and validate their partner's feelings without trying to fix them. This can make it easier for both partners in the relationship.
Boundaries and self-care become important. A depressed partner often needs more help at times when they are less able to care for themselves. That can put a strain on the relationship itself and the other partner. At the same time, the depressed partner may become more withdrawn and less available to the non-depressed partner in general, leaving that person feeling more alone in the relationship.
How To Help Someone With Depression
Helping a partner who is struggling with depression can be challenging. If you notice that something is off with your partner, you can mention it to them and show you are open to discussing their feelings when they are ready to do so. Asking open-ended questions and listening empathetically can go a long way toward helping your partner, and being there when they're ready to talk will help them feel accepted.
Encourage treatment without pushing your partner. Sometimes, sharing your thoughts and observations can help your partner understand when to seek treatment and what type to consider. Understand that your partner has to take the steps that they feel comfortable with in terms of treatment.
Once your partner begins treatment, be supportive and create a positive environment. Ask your partner if they would like to have company before and after therapy sessions. Some people like to have someone else drive them, while others prefer not to. Some partners want some downtime after therapy sessions, but others prefer to move on with their day. Ask how you can help.
Educate yourself regarding the warning signs of suicide. When a partner starts getting some energy back, it can sometimes be a time of danger — it can be a time when a partner who has been having suicidal thoughts may have the energy to attempt suicide. Encourage your partner to share their thoughts and feelings with you, and note any shifts in thoughts and behaviors. Here are some of the warning signs of suicidality to look for:
Increased hopelessness
Expressing the desire to die
A concrete plan for a completed suicide
Withdrawing from friends and family
Creating a will
Extreme mood swings, including agitation or rage
Changes in sleep patterns or drug or alcohol use
Work out a plan with your partner to deal with suicidality if you see these warning signs. Do not be afraid to ask for additional help if suicidality is present. 
You may also think about couples therapy. Couples therapy can be particularly effective for both partners, as it helps them care for each other as well as themselves. It can also provide helpful support for the non-depressed partner.
Finally, smartphone apps such as Nobu can help. This free-to-use app has a wealth of resources available, including tools that allow you to track your mood, learn about depression, complete journaling exercises, meditate and incorporate healthy coping techniques into your life. You can even meet privately with an online counselor for an additional fee.
Can It Work Out? Balancing Your Needs
Balancing self-care with caring for your partner is key in any relationship, but it's perhaps even more important when one partner suffers from depression. You must be able to find the support needed to continue taking care of yourself. This may include: 
Therapy
Maintaining outside friendships
Getting regular sleep
Exercising and eating healthy 
Finding ways to stay balanced internally
Meditation and relaxation exercises
Hobbies
Anything else that brings you joy.
Finally, it is important to keep an eye on safety — both for your partner and for yourself. Protecting yourself when things become unsafe is crucial, so have a plan in case dangerous situations occur. In some situations, this may involve ending the relationship. A mental health professional can be a helpful guide, particularly when things feel overwhelming or unsafe.
If you're looking to bring holistic self-care habits into your life, download the Nobu app today. Our free, easy-to-use services can help supplement your ongoing mental health treatment and provide you with many strategies for living a happier, healthier life.
Take Control Of Your Mental Health
Sign up and download Nobu today.