15 Ways To Fall in Love With Yourself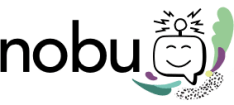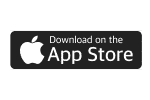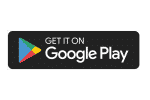 Many people talk about falling in love. They might speak with a friend or therapist or journal about their perfect match and dreams of falling in love with this person. But what about falling in love with yourself? How and why should you work on self-love? Learning self-acceptance and how to fall in love with yourself allows you to take better care of your needs and have healthier relationships. 
What Is Self-acceptance and Why Is It Important?
When you fall in love with yourself, you embrace and accept yourself! You acknowledge and love your strengths and weaknesses. You develop an appreciation for yourself and understand the need to prioritize and care for your happiness and welfare. You learn the importance of not ignoring your needs for the benefit of others.
Practicing self-acceptance and developing a love for yourself can lead to a happier life. When you love yourself, you can make better choices and decisions. You can have healthier relationships and take better care of your needs on all levels (physical, emotional and spiritual).
15 Ways To Fall in Love With Yourself 
It may sound challenging to fall in love with yourself, but you can take many actions to enhance self-acceptance and self-love.
Forgive Yourself
Forgiving yourself begins with knowing that forgiveness is your choice. As you work on forgiving yourself, you can develop a deeper sense of kindness, compassion and understanding for yourself, which can translate into a powerful feeling of self-love.
As you work through forgiving yourself, consider how to:
Recognize and accept emotions surrounding the issue for which you seek forgiveness
Acknowledge you made a mistake — it happens
Journal about what you can learn from the situation
Journal answers to your inner critic that puts you down and criticizes
Make any amends or apologies to others if necessary
Talk to yourself like a friend
Spend Time Alone
Spending time alone allows you to focus and experience your thoughts and feelings. Research has shown that when you spend time alone, you can feel happier, decrease stress levels and find increased life satisfaction. Alone time gives you more opportunity to truly get to know yourself, which is crucial to falling in love with yourself.
If you do not know how to spend your alone time, you can consider the following:
Going to a movie
Going for a walk
Binge-watching movies or television series
Going out to eat
Crafting
Going shopping
Cooking a meal
Doing a hobby activity
Doing a puzzle
Reading
Listening to music
Exercising
Have Fun
Permit yourself to have fun to help balance your stress. When you feel too wrapped up in stress and negativity, you limit your ability to fall in love with other people and yourself. You can create a list of activities that bring you joy, make you laugh and put a smile on your face. Then, go ahead and do them!
List Your Accomplishments
Take time to give yourself credit for all you have done and continue to do each day. Recognizing your accomplishments will help increase your self-esteem and awareness of all you can do. To truly fall in love with yourself, you must find pride in yourself and recognize your greatness. Some ways to praise yourself include:
Journal lists
Placing sticky notes around your home or office
Thanking people when they praise or compliment you
Telling someone else about something great you did
Making a photo collage of your accomplishments
Push Yourself
Take a chance and push yourself to try something new outside your comfortable range of activities. As you do, you can experience how exciting it feels to do something you did not think you could do. You can feel stronger, have a greater sense of accomplishment and develop self-love. You can create a list of things you want to try, such as taking a class, learning a new skill or traveling to an unknown destination.
Take Care of Your Mind and Body
Taking care of yourself in all realms of life will help you respect, appreciate and love yourself. It is a crucial component of falling in love with yourself. Like when you love someone and want to care for them, part of loving yourself is caring for your mind and body.
Meditation is one way to take care of your mind. It allows you to take a break from the stressors and pressures you experience and the endless thought loops that can trigger emotional upset. Certain guided meditations can also help you learn how to love yourself.
Making the intentional choice to take care of your body and live a healthier lifestyle is another way to show self-love. Eating healthy, exercising and getting regular sleep are a few ways to take care of your body and love yourself.
Detox From Social Media
Researchers studied social media's impact on well-being and mental health. Many results suggest that social media can lead to increased depression and anxiety and lowered self-esteem. Additional research shows that social media can negatively impact sleep, and some people develop addiction issues related to using social media.
Taking a break from social media can go a long way to refresh your mind and energy levels. You might be surprised by the extra time you have to spend with yourself and engage in healthier activities. You can use your spare time to focus on your self-acceptance and self-love. With a social media break, you can relieve the pressures that come with staring at the screen and endlessly scrolling through social media. 
Practice Gratitude
Practicing gratitude has many positive effects on our mental and physical health, which can lead to increased feelings of self-love. Some benefits include:
Increased self-esteem
Improved sleep
Increased pleasure 
Increased joy and happiness
Increased optimism
Increased forgiveness of yourself and others
You can practice gratitude by:
Keeping a journal
Writing a letter to yourself about your appreciation for yourself
Writing a letter to someone else about your gratitude for them
Keeping a gratitude jar
Treat Yourself
Treating yourself to something special once in a while helps you feel special. When you treat yourself, you take the time to prioritize your needs, wants and desires and give yourself something enjoyable. You can buy yourself a gift, take yourself to dinner or send yourself flowers. 
Dismiss Negative Self-talk
How we talk to ourselves can significantly impact our mood and feelings. We tend to dislike or even hate ourselves when we talk down to ourselves. When we speak kindly and lovingly to ourselves, we can learn self-love. 
Learning to identify negative self-talk, challenge it and restructure it into kinder, healthier and more supportive self-talk can help you feel better about yourself. Intentionally sending ourselves messages of self-love can also help dismiss negative self-talk. You can say positive affirmations or even tell yourself, "Good morning! I hope you have a great day!"
Give Yourself a Break
When you feel pressured, overwhelmed or exhausted, take a break. Permit yourself to pause, do something different and then return to what you were doing. Taking a break can relieve pressure and help you feel refreshed. A break is another way to treat yourself kindly and lovingly. When you take a break, you can do something relaxing and positive such as:
Stretch and breath
Go for a walk
Enjoy a cup of coffee or tea
Read
Exercise
Meditate
Listen to music
Give Back
Volunteering helps many people feel like they have a sense of purpose. When you feel a sense of purpose, you tend to feel better about yourself, which helps create self-love. Volunteering also helps you feel connected to others, have a sense of community and engage in an enjoyable activity. 
Pursue New Interests and Hobbies
Engaging in new hobbies or interests helps you to feel a sense of accomplishment, pride and self-esteem. As you see how you grow from a new hobby, you feel more connected to your inner needs and develop more self-love. You can recognize your capability and feel proud of taking the initiative and steps forward.
Allow Yourself To Be Vulnerable
Being vulnerable with yourself allows you to be open regarding your thoughts and feelings. You release the guards and fences you put up to protect yourself from discomfort and unpleasant feelings and bring them into your present moment experience. Vulnerability can help you resolve internal conflicts and feel deeper love and compassion for yourself.
Ask For Help
Asking for help when you need it will give you the support, guidance and love from other people that you need and deserve. Allow yourself to recognize when you need help and ask for it. Doing so will help you care, nurture and have a greater love for yourself.
Working on loving yourself is a journey, and the Nobu app is on this voyage. Nobu offers free mental health support, including learning coping skills, journaling prompts and goal setting. You can also connect to a mental health professional and begin online therapy sessions. The Nobu app is available for download on the Apple Store and the Google Play store. 
Take Control Of Your Mental Health
Sign up and download Nobu today.
Morin, A. "7 Science-Backed Reasons You Should Spend More Time Alone." Forbes, August 5, 2017. Accessed December 1, 2022.
Pantic, I. "Online Social Networking and Mental Health." Cyberpsychology, Behavior, and Social Networking, 2014. Accessed December 1, 2022.
Emmons, R. "Why Gratitude Is Good." Greater Good Magazine, November 16, 2010. Accessed December 1, 2022.