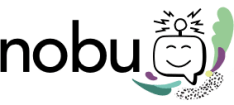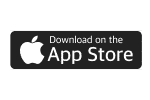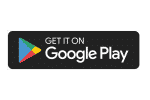 Dissociation is a defense mechanism that separates you from the present. This may be to protect you from stress, trauma, intense emotions or discomfort. Unaddressed chronic dissociation can negatively impact your life and even hinder trauma recovery. 
How To Tell if You're Dissociating
When you dissociate, you'll likely feel detached from yourself or your surroundings. It may seem like you're in a fog viewing life from a distance. Symptoms may include:
Depersonalization: This is characterized by feeling like you're outside your body or mind. It's as though you're an observer watching your actions, emotions or thoughts from afar. Some people describe this as an out-of-body experience.
Derealization: This involves feeling like your environment and world aren't real.
Zoning out
Memory lapses or forgetting periods of time
Feeling emotionally numb 
Flashbacks of trauma
Difficulty concentrating
Mood swings
Issues tolerating and regulating emotions
Feeling as though you're going through the motions
Behavior changes
Shifts in identity
Quick Grounding Techniques To Stop Dissociating
When you notice yourself dissociating, try a grounding exercise to draw you from it. It's best to practice these activities beforehand when you are calm and aren't dissociating. This will help you feel more prepared to use the coping strategy. 
Ground Yourself in the Moment
Grounding exercises help bring you back to the present moment when you're dissociating. These techniques often use your current surroundings, senses and breathing to calm yourself. They also help refocus your attention on your safety in the present and away from anxious thoughts. 
One grounding activity includes selecting a focus object in your environment and shifting all your attention to it. It can be anything you like, such as a paperclip, a small rock or a piece of gum. Notice how it smells, feels, sounds in your hand or against another item, tastes (if safe)  and looks. 
Engage Your Senses
Noticing your senses can help you discreetly ground yourself in any environment. You can do this through an exercise such as 5-4-3-2-1.
When practicing the 5-4-3-2-1 exercise, identify the following:
Five things you can see (e.g., green curtains, a tree outside the window, shoes, keyboard, coffee cup)
Four things you can touch (e.g., pants, shirt, desk, hair, chair)
Three things you can hear (e.g., a plane flying overhead, a dog barking, a car driving by)
Two things you can smell (e.g., laundry detergent on clothes, the way the room smells)
One thing you can taste (e.g., the taste currently in your mouth, a piece of gum, coffee)
Focus On Your Breathing
Paying attention to your breathing helps you slow down and calm your mind and body. It can also bring you back to the present when you're dissociating. Box breathing and 4-7-8 breathing are two exercises you can try.
Box Breathing
Empty the air from your lungs.
Steadily inhale through your nose for four seconds.
Hold your breath as you count to four. 
Exhale for another four seconds. 
Hold your breath again as you count to four.
Repeat this activity four times.
4-7-8 Breathing
Empty the air from your lungs.
Slowly inhale through your nose for four seconds.
Hold your breath as you count to seven.
Exhale through your mouth as you make a "whoosh" sound for eight seconds. Try to push the air out of your mouth.
Repeat this activity four times.
Understanding Dissociation
Dissociation is a disruption in an individual's functioning. It affects one's consciousness, identity, memory and awareness of themselves and their environment. This can result in detachment from self and environment, identity concerns or memory loss. 
This is different from psychosis because the person dissociating is aware they're feeling detached. Whereas an individual experiencing psychosis believes their experience is real. 
What Causes Dissociation?
There is not one common cause for dissociation. However, many health professionals believe individuals develop dissociation to cope with chronic trauma, especially in childhood. Research has indicated that multiple factors can increase an individual's risk of dissociating or developing a dissociative disorder.
Biological (e.g., atypical nervous system, certain mental health conditions, seizure disorder)
Environmental
Trauma or extreme stress
Drugs (e.g., hallucinogens)
Sleep deprivation
Diagnosis Related to Dissociation
The DSM-5 has identified five dissociative disorders:
Dissociative Identity Disorder (DID)
Dissociative Amnesia 
Depersonalization/Derealization Disorder
Dissociative Fugue
Other Specified Dissociative Disorder
Unspecified Dissociative Disorder
Other conditions associated with dissociation include:
Conversion disorder
Somatic symptom disorder
Substance use disorders
Schizophrenia
Anxiety disorder
Affective disorders
Treating Dissociation
Reducing or even eliminating symptoms of dissociation may be possible with treatment. However, certain mental health conditions associated with dissociation are lifelong, such as DID. Treatment may include therapy, psychoeducation about coping strategies and medication. 
Medications
Your healthcare provider will assess any underlying physical or mental health conditions to determine if medication is appropriate for treatment. There isn't medication specifically designed to treat dissociation. However, your healthcare provider may prescribe medicine for conditions such as depression, anxiety or insomnia. 
Therapy
Dissociation is most commonly treated with psychotherapy or talk therapy. These may include:
Cognitive-behavioral therapy (CBT)
Dialectical-behavior therapy (DBT)
Family therapy
Art therapy
Music therapy
A therapist will work with you to develop a plan to address symptoms, triggers, underlying causes and health concerns.
Self-care
Taking care of your physical and mental wellness can help you deal with symptoms and reduce them. Prioritize getting enough sleep and emotional rest. Physical and mental exhaustion puts you at a higher risk of dissociating and makes it harder to cope with symptoms if you're already experiencing them. Identify and practice coping strategies that you can use when you feel stressed or overwhelmed. Seek support if you've experienced trauma. 
If you or a loved one are looking for support, try the Nobu app. You'll find resources to help with your coping, such as guided lessons and mindfulness activities, and for one-on-one support, you can pay a fee to connect with a licensed therapist. You can download it at the App Store and Google Play store.
Take Control Of Your Mental Health
Sign up and download Nobu today.