Rebuilding Trust in Your Relationship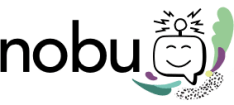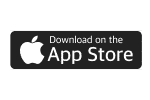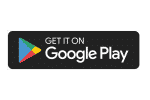 Trust is important in committed relationships and can make a betrayal devastating to a couple's intimacy. Fortunately, if both partners are committed to rebuilding trust, you can get your relationship back on track. Learn strategies for rebuilding trust in a relationship. 
What Is Trust?
Before jumping into strategies for rebuilding trust, it's important to understand what trust means. The American Psychological Association defines trust as the degree to which we can rely on someone to be dependable and do what they say they will do. 
In the context of a relationship, trust can mean you are confident your partner will stay loyal to the relationship, follow through with plans and be there for you when you need them. Ultimately, trust involves predictability and is an important part of intimate relationships.  
Why Does Trust Get Broken in Relationships?
In a long-term relationship, several betrayals can lead to broken trust. Some common causes of loss of trust include:
Infidelity (emotional or sexual)
Dishonesty about important topics like finances
Not being available to offer support during times of need
Showing disloyalty by failing to stand up for your partner
Sharing private information or secrets about your partner with other people 
Signs of Distrust
You constantly question your partner's actions.
You doubt the truth of what your partner tells you.
You find yourself frequently checking up on your partner's whereabouts.
You search your partner's belongings, text messages or phone, looking for signs of betrayal.
You feel anxious when your partner is out of your sight. 
You get a bad feeling your partner is hiding something from you.
You try to catch your partner in lies. 
Is It Possible To Rebuild Trust After Betrayal?
Couples can and do rebuild trust and repair their relationships after an act of betrayal. Whether it's possible to rebuild trust depends upon the willingness of both parties to work to heal the relationship. 
Several factors have been identified as critical to repairing trust after a betrayal, including:
Forgiving the betrayal: The betrayed partner needs to accept the betrayal happened and move toward forgiving their partner.
Making meaning out of the situation: After the initial feelings of shock and hurt fade, you can make meaning of the betrayal. It may become a lesson, and you both can learn something from the circumstances that led up to the betrayal. 
Talking about what went wrong: One of the key components of repairing trust is talking about what went wrong, so you can learn from it and avoid making the same mistakes in the future. 
Granting grace: If you have decided to stay in a relationship after a betrayal, you need to give your partner some grace and avoid repeatedly bringing up the betrayal. The relationship won't heal if you are nasty or bitter toward your partner. 
Changing the relationship: To rebuild trust after a betrayal, you and your partner must change the relationship. This will involve committing to changing the behaviors that led up to the betrayal. 
 
In summary, rebuilding trust requires you and your partner to make an effort to repair the relationship and change behaviors linked to the betrayal. If you decide to stay in the relationship, you must be prepared to forgive and take steps to move forward. Furthermore, your partner needs to be accountable for their actions and show they are committed to change. 
How Long Does It Take?
There is no set amount of time to recover from a betrayal. How long it takes to rebuild trust depends on the type and severity of the betrayal and how hard each partner works toward repairing the relationship. Some people may take longer to recover than others. 
How To Rebuild Trust in a Relationship
Working toward rebuilding trust requires effort and action from both the offender and the betrayed. Specific steps for rebuilding trust can help. 
Tips for the Offender
If you're responsible for betraying your partner's trust, you must correct your behavior and prove to your partner that you will work toward regaining their trust. Some specific steps can include:
Giving a genuine apology 
Taking accountability for what you have done wrong and showing genuine remorse
Making an intentional effort to change the behavior that led to the betrayal
Showing your partner evidence that you have made changes
Being patient with your partner as they attempt to rebuild trust for you 
Tips for the Betrayed
Repairing a relationship after trust is broken will also require effort by the betrayed person. You may feel your partner is responsible for changing, but you'll also need to be a part of the healing process. 
Some tips for repairing the relationship if you've been betrayed include:
Grant your partner grace and treat them with kindness.
Commit to truly forgiving them.
Avoid repeatedly reminding your partner of what they've done wrong or making remarks about how they've hurt you. 
Acknowledge your partner's efforts to correct their behavior. 
When To Consider Couples Therapy
Repairing a relationship after a betrayal can be difficult work, and some partners benefit from working with a professional during the healing process. It may be time for counseling if you've attempted to repair the relationship but continue to argue about the betrayal. 
Some other signs that couples therapy may be necessary include persistent resentment toward your partner, inability to get through the day without mentioning the betrayal or no improvement in the relationship after several months. A couples therapist can serve as a neutral party and help you and your partner improve your communication patterns and interactions to help you heal.
If you're looking for tools to rebuild a relationship in which trust has been broken, the Nobu app offers free resources, such as a goal tracker, lessons from mental health professionals and training on mindfulness. With a paid plan, you can schedule sessions with a licensed therapist. Download the Nobu app on the App Store and Google Play store today to begin enjoying these features. 
Take Control Of Your Mental Health
Sign up and download Nobu today.