Addiction is a common challenge for thousands of people. Many types of addiction can wreak havoc for the person struggling and for their loved ones. Fortunately, treatment options are available for all types of addiction. Counseling is a great way to get support and start over.
What Is Addiction Counseling?
People struggling with addiction need a safe and supportive environment to process the challenges of the condition. Counseling focuses on how the behavior began, when it became a problem and the impact of addiction on daily life.
Addiction counseling also helps people explore the underlying thoughts and feelings that contribute to addiction behaviors, which can help the person learn different coping strategies. Exploring thoughts, feelings and behaviors while learning how their brain works can be helpful during recovery.
Types of Addiction
When we think of addiction, substance use usually comes to mind. Though substance abuse is a common type of addiction, many other types of addiction impact people's daily lives. Addictions are categorized under one of the following types:
Behavioral addictions occur when the person becomes reliant on the feelings they experience from a particular behavior. Behavioral addictions are sometimes referred to as process addictions, and are often compulsive.
Substance addictions are characterized by continuing substance use, including drugs and alcohol, despite understanding negative consequences.
Most Common Addictions
Within behavioral and substance addictions, some are more common than others. An estimated 47% of American adults struggle with addiction during a twelve-month span, whether it is behavioral or substance-related.
Nicotine Addiction
In the United States, 40 million adults smoke cigarettes, and an estimated 4.7 million adolescents use one or more tobacco items, such as vaping e-cigarettes. Nicotine is an addictive chemical in tobacco products. It's what makes smoking or vaping so difficult to quit.
Alcohol Addiction
The prevalence and impact of alcohol addiction are severe. Globally, alcohol addiction kills three million people per year. Alcohol use has risen during the COVID-19 pandemic, increasing the number of people who develop an alcohol use disorder. An estimated 7% of adults who drink have an alcohol use disorder.
Drug Addiction
Since 2000, there have been 700,000 deaths from drug overdoses in the United States. Over one month, approximately 31.9 million Americans use illicit drugs. The impact of drug addiction has been severe and continues to cause problems for millions of people around the world. Common drugs of abuse include the following:
Marijuana

Prescription opioids

Benzodiazepines

Cocaine

Heroin
Sex and Porn Addiction
People who become addicted to sex and pornography can experience turmoil within their lives due to this addiction. Health challenges, relationship issues and legal problems can emerge for people with this type of behavioral addiction, particularly as risky behaviors increase.
Shopping Addiction
Behavioral addictions are sometimes not as easily identified by others, including shopping. People who struggle with a shopping addiction can experience financial problems, legal issues related to incurred debt and interpersonal relationship problems as financial difficulties unfold.
Video Game Addiction
Gaming addiction has become more prevalent over the past several decades. Specifically, males between the age 18–24 are most at risk for gaming addiction. Some symptoms of video game addiction include tiredness, headaches or migraines, carpal tunnel syndrome and lack of personal hygiene.
Food Addiction
People who struggle with food addiction often experience major weight gain, compulsive eating patterns and possible health issues. Health issues resulting from food addiction can be related to the types of food consumed, or weight-related health issues such as high cholesterol or blood pressure.
Internet Addiction
With the rise of internet connectivity, internet addiction has also increased. Internet addiction causes people to neglect other aspects of their lives, such as household duties, work responsibilities, relationships with others and self-care.
Gambling Addiction
Around 1% of adults in the United States struggle with a gambling addiction. The problems connected to gambling addiction are similar to that of other addictions — excessive use of financial resources, negative impact on relationships, and ongoing behavior despite these consequences.
Risk Factors and What Causes Addiction
Addiction can impact anyone, but certain factors can cause an increased likelihood of becoming addicted to substances or behaviors, including genetic factors. For example, you may be more prone to developing an addiction if you have family members with a substance use disorder or other addiction.
Untreated mental health conditions like depression and anxiety can also contribute to a greater risk of addiction. Addiction can develop through an attempt to feel better using substances, whether it is related to coping, or feelings of hopelessness or stress.
How Addiction Counseling Can Help
Getting help for addiction can be difficult, but it is necessary in order to achieve recovery. Counseling is often useful because it helps the person explore the origins of their addiction, including how it started and what the addiction is trying to solve. When someone with an addiction attends counseling, they have a safe, confidential place to explore their struggles. With this type of support, people who have an addiction can feel less alone and increase the likelihood of success.
Addiction Treatment Therapies
Therapy for addiction is often focused on the exploration of thoughts and feelings, and how these factors have impacted addictive behaviors. No matter the type of addiction, it is necessary to explore the underlying challenges that keep the addiction going.
Treatment modalities for addiction may include cognitive behavioral therapy, EMDR (Eye Movement Desensitization and Reprocessing), dialectical behavioral therapy, acceptance and commitment therapy, motivational interviewing and group therapy. Family work can also be beneficial, since these relationships are often compromised as a result of addiction.
Addiction Counseling Near Me
People struggling with addiction can get help from trained professionals in their area. As you look for a counselor to support your addiction recovery, it can be helpful to learn more about their experience, treatment modalities, and their credentials or licensure.
Online therapy is becoming more widely available as a result of the pandemic, but in-person sessions are also available in most locations. Other considerations for your therapist may include location, costs of treatment, and insurance coverage.
It can be stressful to find a counselor, but Nobu makes the process straight-forward and stress-free. Nobu can connect you to a licensed therapist for online teletherapy sessions, with added tools and resources to support your recovery. If you are struggling with addiction, consider downloading Nobu and explore the many ways it can supplement your recovery and guide you toward a therapist who can help.
Edited by – Erica Weiman
Erica Weiman graduated from Pace University in 2014 with a master's in Publishing, and has been writing and editing ever since. She has written and edited content across many niches, including psychology & mental health, health & wellness, food, technology, and workplace culture. She is passionate about making information about addiction accessible to anyone who's on a journey to recovery and their loved ones. When Erica isn't writing or editing, she is working as a social media manager, cooking or traveling.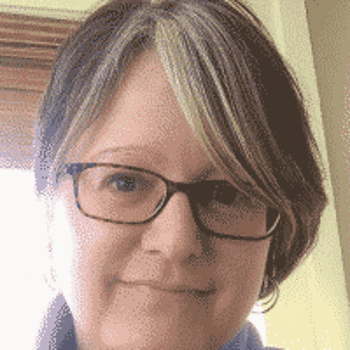 Written by – Paula Holmes, LCSW
Paula Holmes is a licensed clinical social worker, psychotherapist and freelance writer who lives and works in midcoast Maine. She received her master's degree in Social Work in 2008 from the University of Maine. With over a decade of experience in the field of mental health, she is always amazed at the strength, beauty, and resilience of the human spirit… Read more.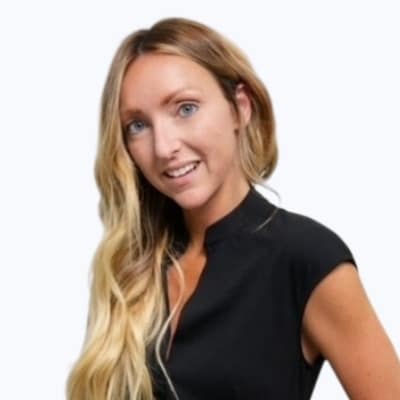 Medically Reviewed by – Dr. Angela Phillips
Angela is a licensed therapist and clinical researcher, and has worked in public, private, government, and not-for-profit organizations, across clinical and research-oriented roles. Angela's clinical and research experience has included suicide prevention, cognitive behavioral… Read more.
Alavi, SS; Ferdosi, M; et al. "

Behavioral Addiction versus Substance Addiction: Correspondence of Psychiatric and Psychological Views

." International Journal of Preventive Medicine, April 2012. Accessed February 11, 2022.
Zou, Z; Wang H; et al. "Definition of Substance and Non-substance Addiction." Advances in Experimental Medicine and Biology, 2017. Accessed February 11, 2022. 
Sussman, S; Lisha, N; et al. "Prevalence of the Addictions: A Problem of the Majority or the Minority?" Evaluation & the Health Professions, March 2011. Accessed February 11, 2022.
Centers for Disease Control and Prevention (CDC). "Smoking and Tobacco Use: Data and Statistics." June 2, 2021. Accessed February 11, 2022.
National Center for Drug Abuse Statistics (NCDAS). "

Drug Abuse Statistics

." Accessed February 11, 2022.
National Center for Responsible Gaming (NCRG). "

Gambling Disorders

." Accessed February 11, 2022.