Songs About Eating Disorders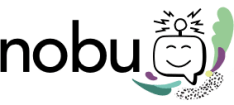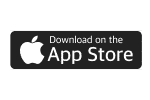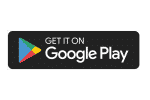 Eating disorders can affect people from all walks of life, but the pressure to look a certain way may increase the likelihood of eating disorders among celebrities and entertainers. As role models for the masses, some famous artists have used their music and lyrical abilities to share their experiences with eating disorders and promote eating disorder recovery. 
How Common Are Eating Disorders? 
People with eating disorders have severely affected behaviors, thoughts and emotions around eating. Types of eating disorders include anorexia nervosa, bulimia nervosa, binge eating disorder, pica and others. 
The National Eating Disorders Association has collected statistics on eating disorders and how common they are. A comprehensive study in 2007 found that:
0.9% of women and 0.3% of men struggle with anorexia
3.5% of women and 2.0% of men have struggled with binge eating disorders at some point
1.5% of women and 0.5% of men had bulimia during their life
Eating disorders also often co-occur with other mental health conditions, such as depression (94%) and anxiety disorders (56%). Approximately 1 in 4 people with an eating disorder also have symptoms of post-traumatic stress disorder (PTSD). 
These songs and their songwriters speak to so many others living with eating disorders, bringing empathy, awareness and hope for a better future.
"Ana's Song" — Silverchair
One such artist is Daniel Johns, the lead singer of the band Silverchair, who wrote "Ana's Song" in 1999 while struggling with anorexia. The song also references Lady Diana Spencer, as she was also said to have suffered from bulimia. 
In an interview with MTV in 1999, Johns shares more insight into his struggle with the disease and the song's meaning. He challenged the idea that eating disorders only have to do with a desire to lose weight; for him, it had more to do with control. 
"Big Fat Lie" — Nicole Scherzinger 
"Big Fat Lie" was inspired by Nicole's own struggle with an eating disorder and her desire to speak up. She saw the song as revealing the big fat lie she told herself and wanted it to inspire others who might also be struggling. 
"I Lie Awake Every Night" — James Vincent McMorrow
In this ballad, the singer recalls the anorexia and bulimia that afflicted him as a young boy living in Dublin. Like many, he found his eating was one of the only things he could control. Eventually, McMorrow was hospitalized and received help.  
"Pretty" — Lauren Alaina 
Pretty is an anthem written for young women, encouraging them to step away from standing in front of the mirror and criticizing their bodies. Alaina's struggle with bulimia lasted for years until she found support on the journey to health through her mother. 
"Skyscraper" — Demi Lovato 
"Skyscraper" was written during a time when the singer was struggling with an eating disorder and several other mental health difficulties. Since then, Demi has continued her mental health journey. She is a vocal advocate for others struggling with mental health issues. 
"Tied Together with a Smile" — Taylor Swift
Swift reportedly wrote this song for a friend who was suffering from anorexia at the time. She speaks about the profound impact that her friend's story had on her and that she has now received help. 
"Shatter Me" — Lindsey Sterling
Before becoming a hit pop violinist and performance artist, Lindsey Sterling worked in a rehab center for teenage women battling behavioral health issues, including eating disorders. After hearing their stories, she wrote "Shatter Me" as a metaphor for being trapped in an eating disorder. 
"Tunic (Song For Karen)" — Sonic Youth
Sonic Youth's Kim Gordon wrote this song as an homage to Karen Carpenter, lead singer of The Carpenters, an endeared 1970s duo band. After struggling with anorexia and the expectations of stardom for most of her life, Karen lost her battle and died at age 32. 
Getting Help for Eating Disorders
According to the National Eating Disorders Association (NEDA), an eating disorder can lead to several health consequences, including:
Dry skin and hair loss
Constipation
Lanugo, or the growth of fine hair on the skin
Bacterial infection
Hormone imbalance
Dehydration
Pancreatitis
Stomach rupture
Anemia 
Kidney failure
Heart failure
The National Eating Disorders Association (NEDA) provides information on how to support a loved one struggling with an eating disorder and working on recovery. You can also contact one of the following hotlines for support and access to resources: 
If you or your loved one is struggling with an eating disorder, there is always hope. In addition to seeking out professional eating disorder treatment, the Nobu mental wellness app can help. Nobu is an excellent supplemental resource for growing your mental health, including access to professional online therapy for an additional fee.
Take Control Of Your Mental Health
Sign up and download Nobu today.